I finally got around to making and ordering our first family Christmas card! Here's the one we chose: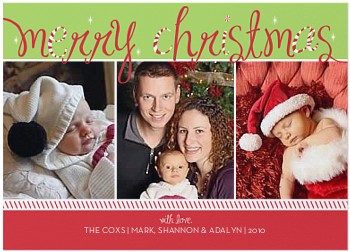 Peppermint Bliss Christmas Card
Can't wait to send them out to friends and family!!! I couldn't be happier with it - especially since we got 50 FREE ones (a savings of $104!!!) from Shutterfly! Woo!!