Today has been so hectic. Full of energy. Full of excitement. I am two notches above "exhausted" and can't wait for bedtime tonight.
Today was our photoshoot with MckMama!
Today we got off to a rocky start but made it to Nashville and headed to the Cheesecake Factory. We all ordered yucky salads, which we did not eat.
Today we left the restaurant too late and had to rush (!!!) to Centennial Park - where we parked farrr away.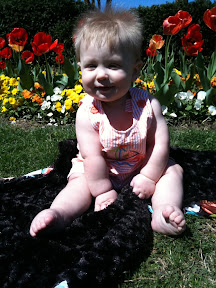 Today we ran with our babies and realized, yet again, that we are w.a.y. out of shape, but we made it!! Had a wonderful photoshoot with MckMama. She is totally awesome and we hopefully got some great shots. We took some of her sitting up, laying on her Ally Zabba blanket, with Gray, and with me. I can't wait to get the CD!
Today we headed to Green Hills. We walker forevvver and only actually went in to about 5 stores. We were actually so tired that we stood at an elevator for 5 minutes and couldn't believe it was taking SOO long to open. Until we realized that we never hit the elevator button. Wow.
Today we waited a lifetime for a table at the Cheesecake Factory (again) so we could get cheesecake. Me? I got Reeses cake cheesecake. It was a beautiful thing, y'all. I'll never forget it.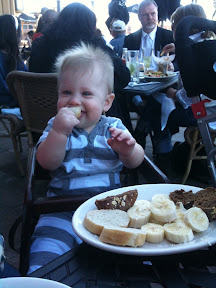 Today I nursed without a cover for the first time in my life. I got to the point where I simply do not care, and I thought it would be unfair to make Adalyn sweat under a blanket, as it was really hot. I pulled my shirt down well; no one gave me a second look. Sweet.
Today I left Green Hills without a single shopping bag. My husband will be proud! But truthfully, I didn't see anything to buy.
I am so, so excited to see her photos!!! What an awesome day!! And meeting MckMama?? Completely and totally awesome. She is great and very sweet. She looked at Adalyn's photos and knew all about her sitting up -- how sweet!! She couldn't believe Ad could sit straight as a stick already, ha! What a fun day!!!
And now? Rest!!!
- Posted using BlogPress from my iPhone