(So here's what's up! Adalyn turned 15-months old today - it's true! I toted our awful little Canon camera around and photographed our afternoon from 12pm-3pm.. here's what went down...)
My Afternoon
a poem by Adalyn
(pictures, video, and typing & translation by Mama)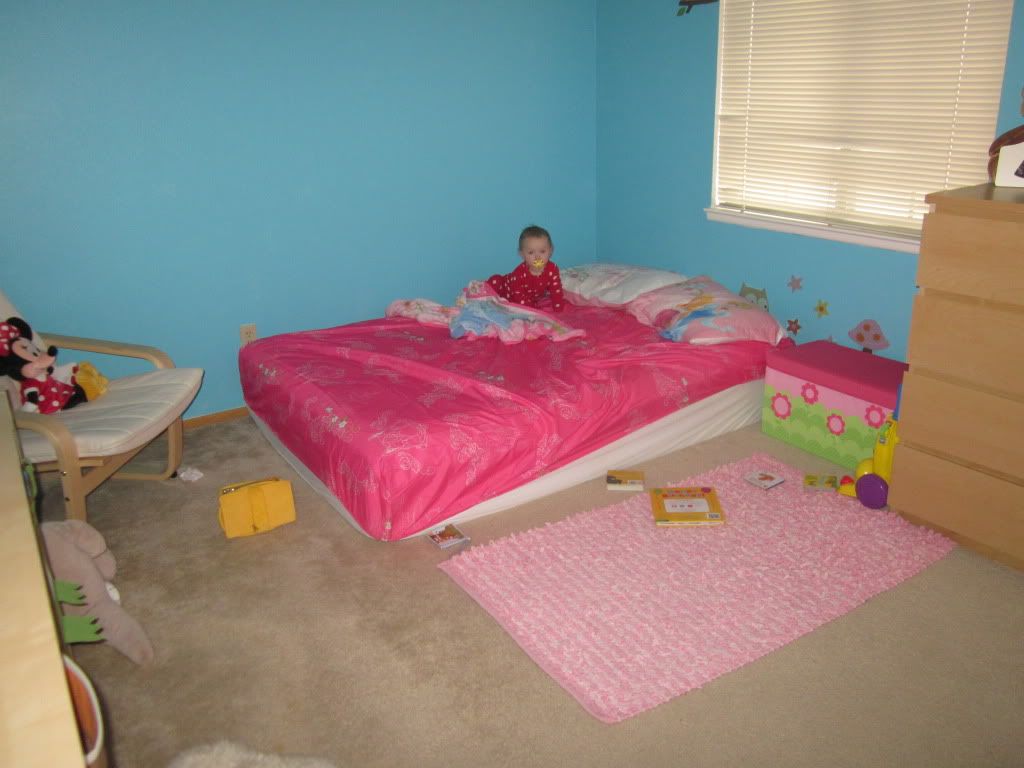 I wake up from my nap
in my big girl bed!
I crawl out on my own,
but I'm still a sleepyhead.
I play in the fridge
while Mama makes my lunch
Ravioli, fruit & Goldfish
I love them all a bunch!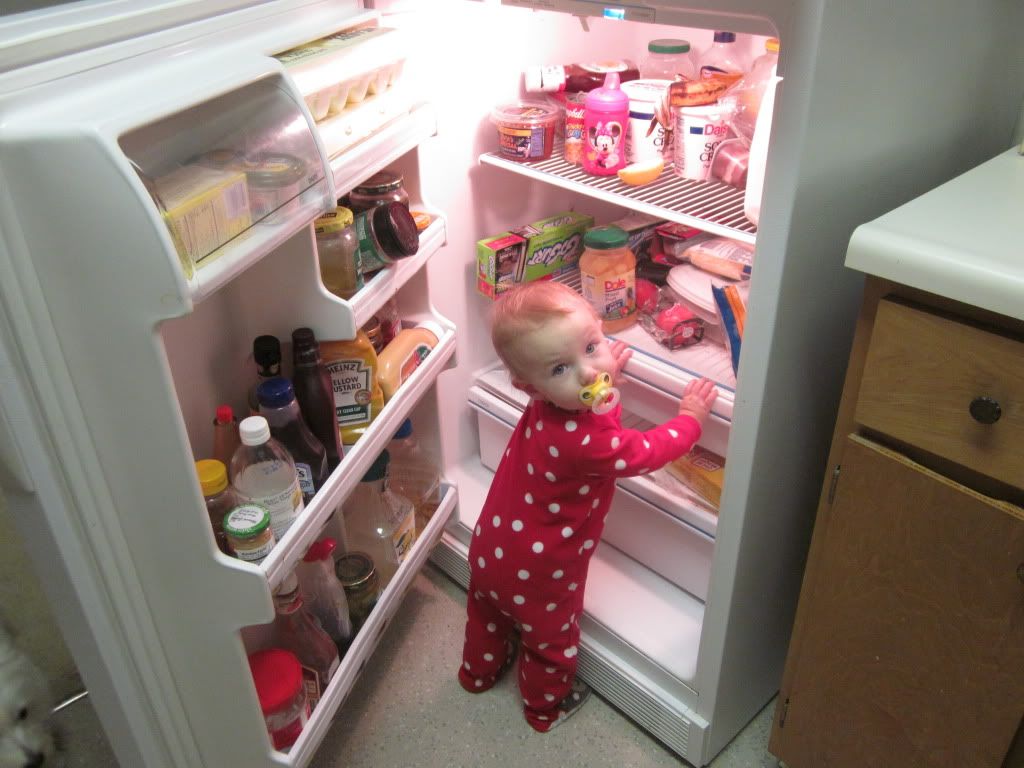 I can use a fork
now that I'm 15 months, you know!
Piper watches me as I eat,
and I watch Agent Oso!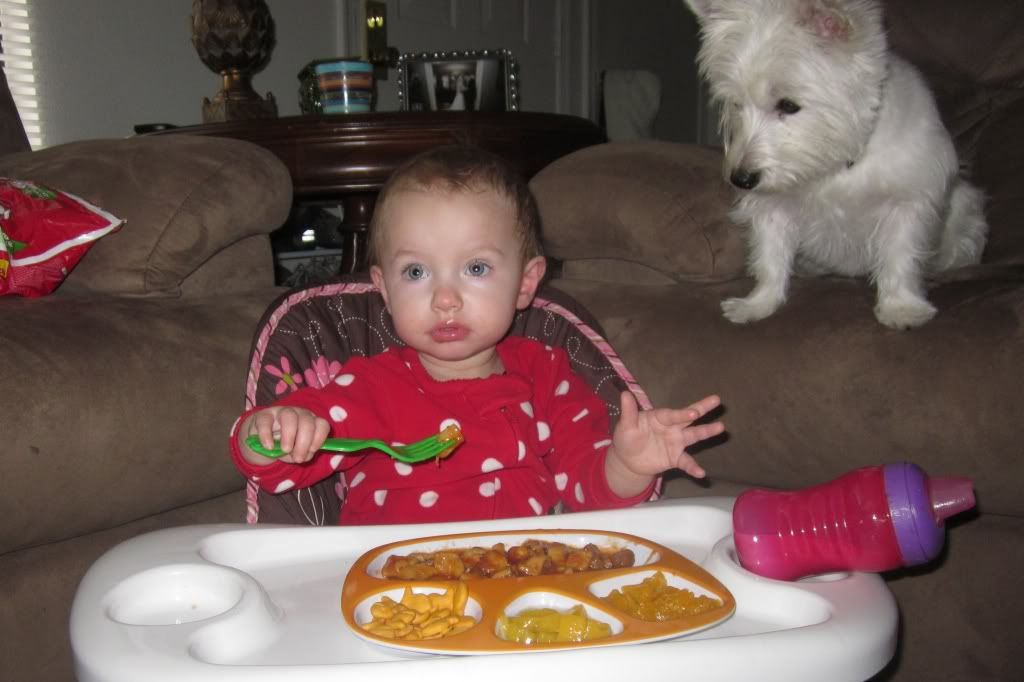 After cooking in my kitchen
we head upstairs to play!
I sit in my Ikea chair
& I'll refuse to smile all day :)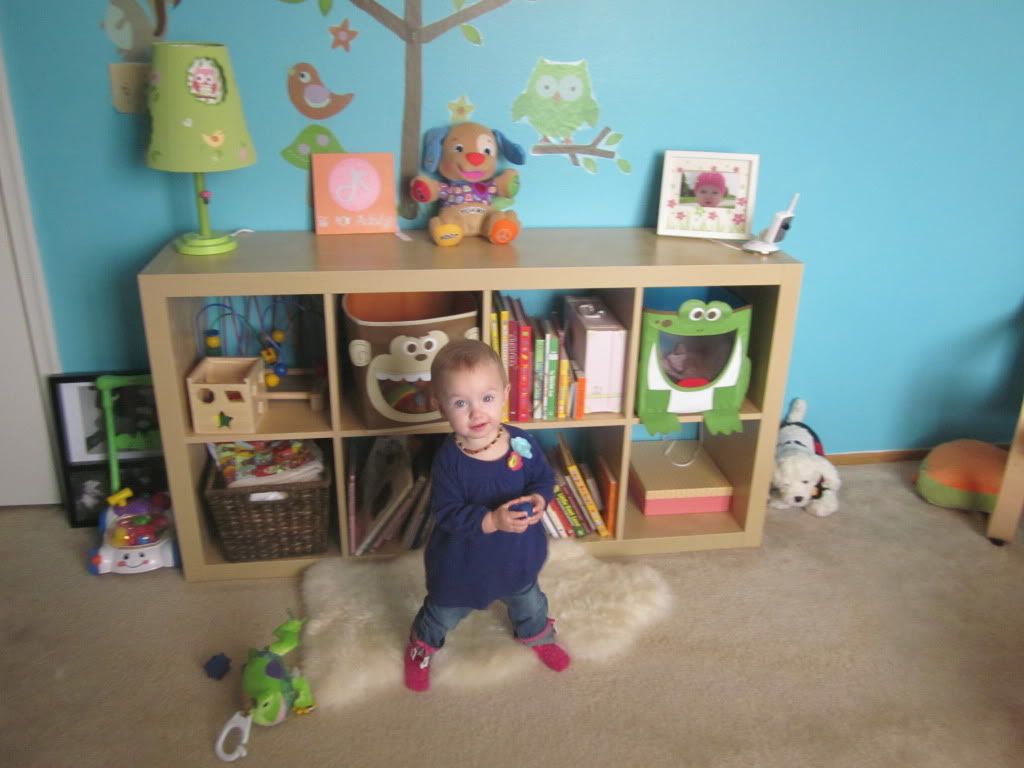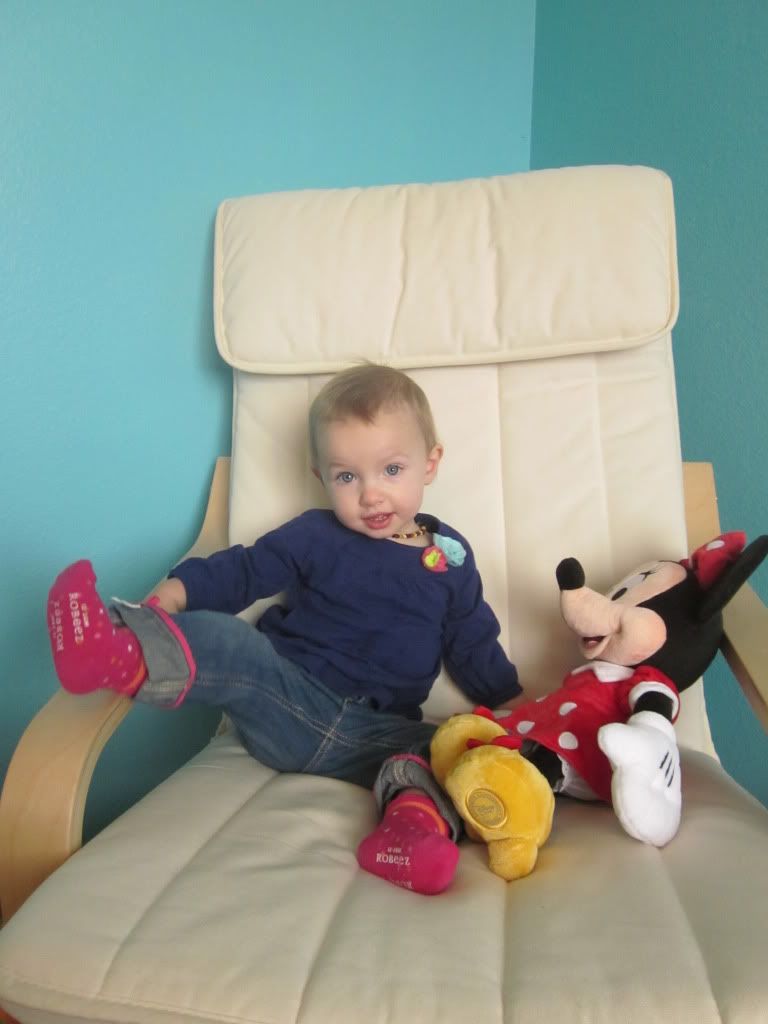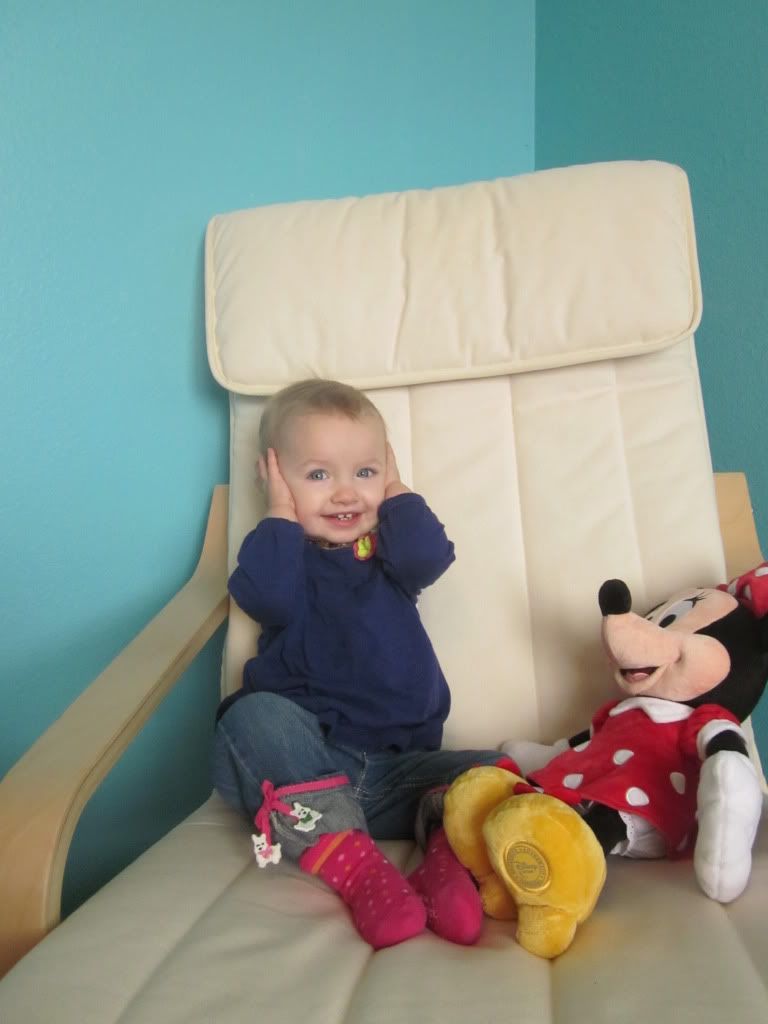 I pull the books off the shelf,
it's my favorite thing to do!
I "read" them all by myself
and show Mama the pictures too!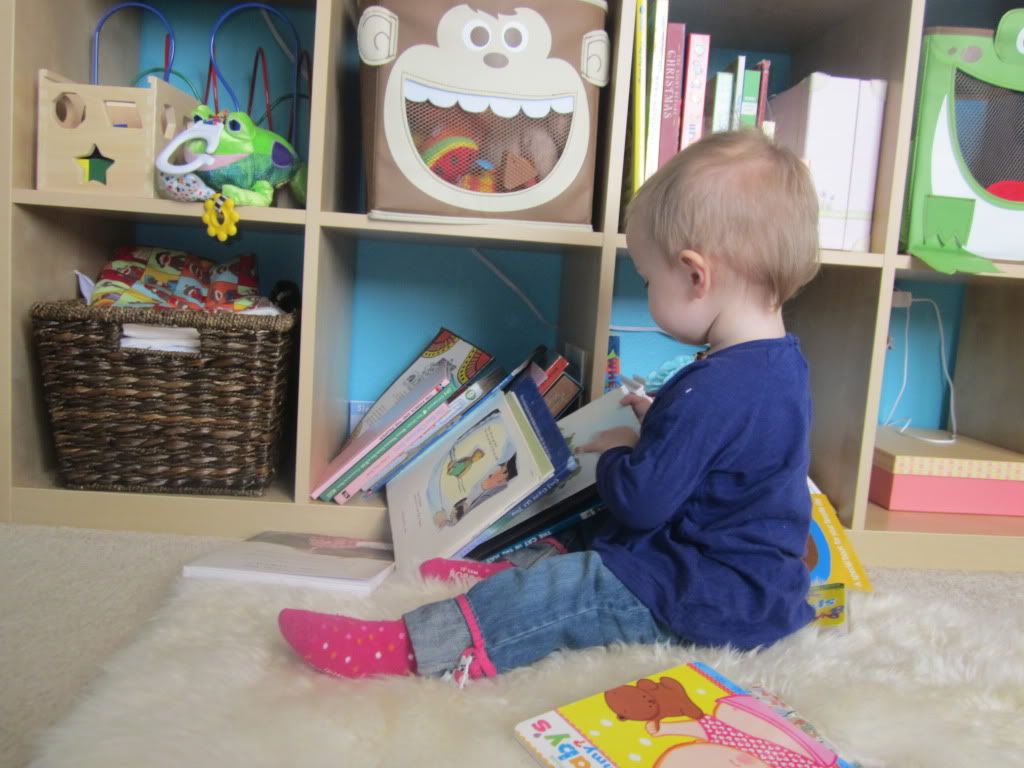 Here are some of my favorite books!
I just LOVE to lift the flaps!
Mama always reads to me
right before my naps.
It's mid-afternoon, time to nurse!
I love to cuddle so much!
I curl up in my mommy's arms,
Boy, I love my mama's touch.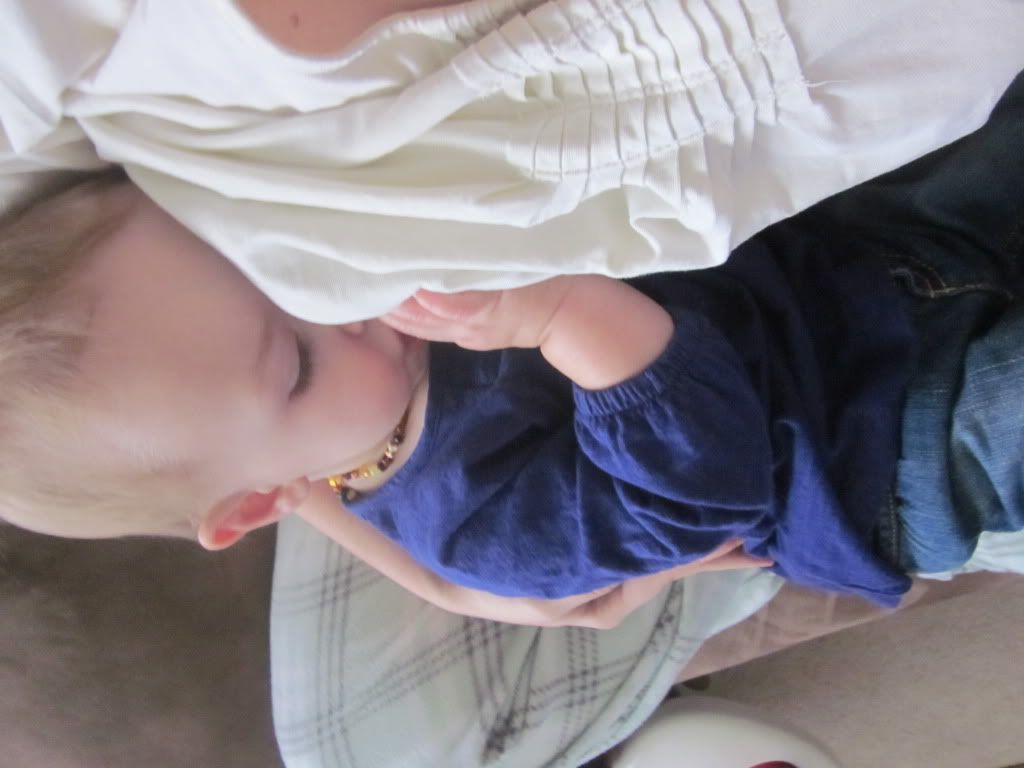 15 months! I'm getting so big!
Just check out all my hair!
It's kind of a little mullet, I know,
But there's a curl here and there!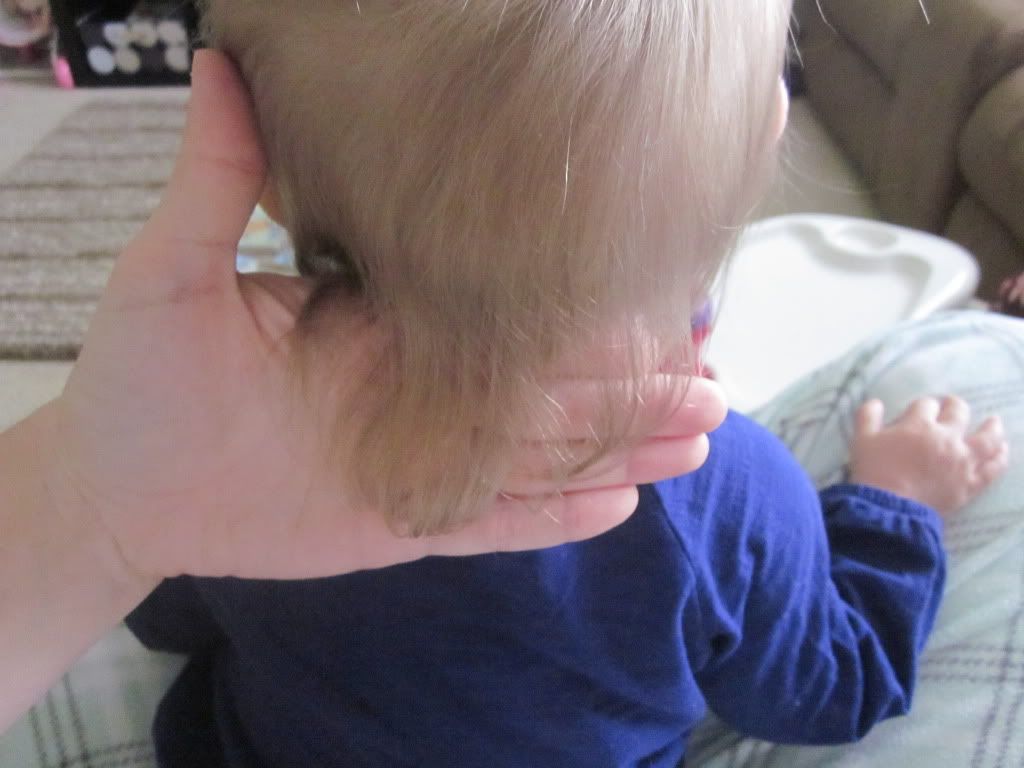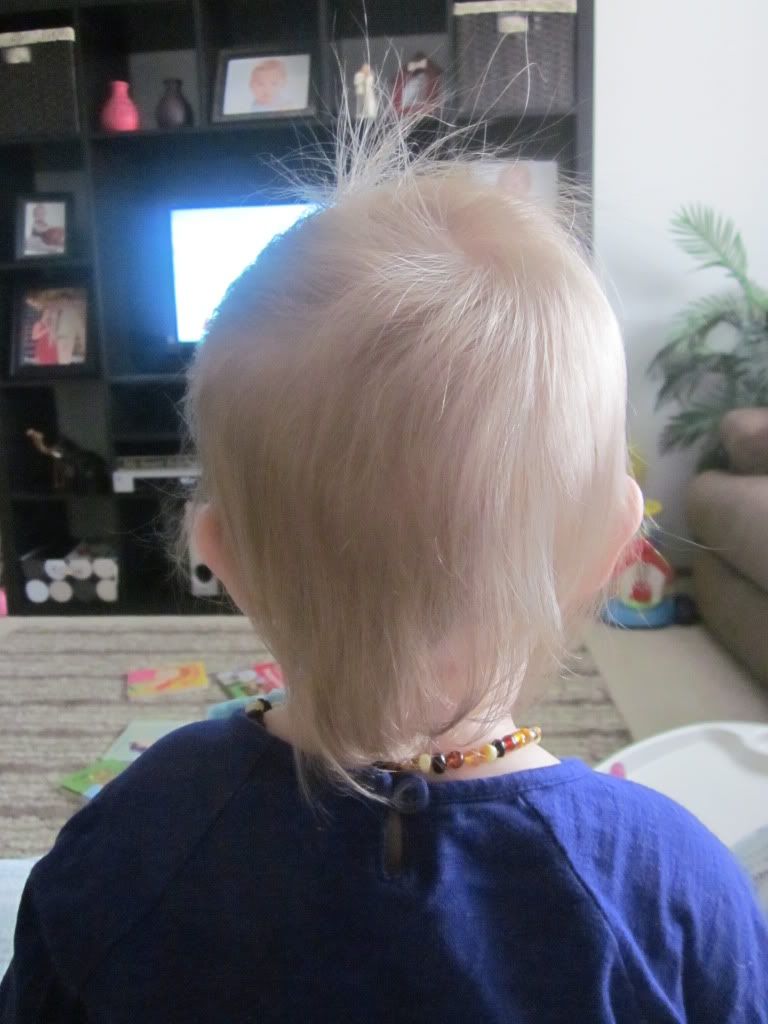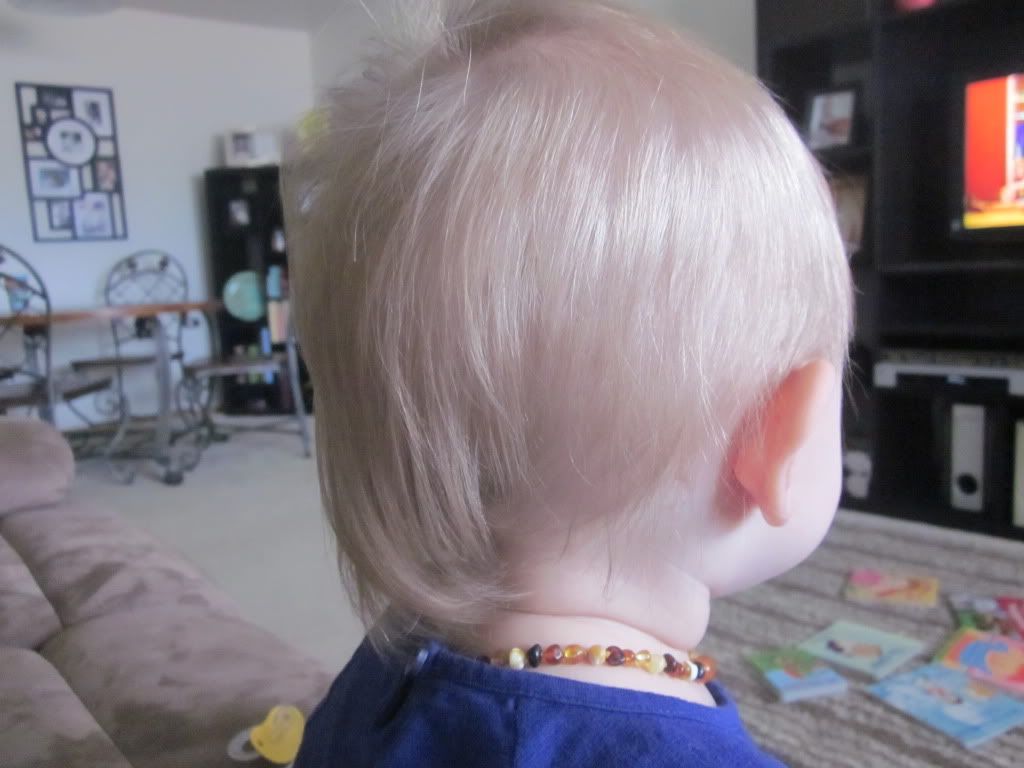 A ride on the train, a play in the tent
Afternoons are so much fun!
Cooking another meal for my mom,
Cause a chef's work is never done.
3pm and we head upstairs
I'm tired and I need sleep!
Mama pats my butt and shushes me
then I'm off without a peep :)
~~~~
Interview With a 15-Month Old:
So. Adalyn, what are your favorite foods lately?
GoGurt, pudding, mashed potatoes, and anything Mama cooks! I'll eat anything!!
Do you have any new tricks?
Yep, I can now say "No," but I say it like a Canadian and not assertively. I also just learned how to stick my finger on my mouth and say, "Shh!"
What's your favorite time of day?
When Daddy comes home and we all eat together and play all night!
Is there anything you hate?
Why, yes. There is. Being dropped off at the church nursery, that's what!
What are your favorite hobbies?

Reading books with Mommy
Cooking in my kitchen
Watching Mickey Mouse
Dancing to music
Picking on Piper
Waking up at night
Nursing
Blowing raspberries on Mama's belly
Babies!
Ahh. My big 15-month old. Love her. Love this stage of her life. I love being able to stay with her and watch her grow as we're both learning together. She'll be a year and a half before we know it!!