Today we had a little date
On this dreary, frigid day!
We took a little drive
To good ol' Chick-fil-A
Our most beloved establishment
Full of chicken & waffle fries
I guzzled lots of coke --
I had it coming out of my eyes!
Adalyn was pretty feisty
Trying to grab my tray
Dropped my croutons in the floor
Oh well, they're fattening anyway!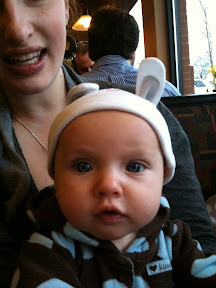 I took her in her Carter's suit
"What a cute boy!!" they thought.
Have you ever seen a little boy
In such sweet polka dots?!
So I threw off her bunny ears
And stuck on her Girly hat*
'Cause everyone thought she was a boy
And mama just couldn't have that..
So after my lunch was finished
We zoomed right off to Target!
Just to waste some time..
There was nothing I needed to get.
And right there in the baby aisle
Something cute caught my eye..
It was the Aden + Anais blankets!!
Something I just
had
to buy!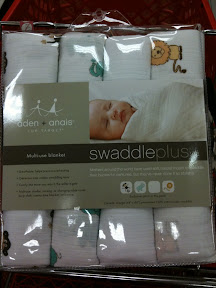 I threw them in the cart
Along with a Just One You dress
When Adalyn & I get in Target??
Oh.. It's nothing but a mess.
A quick trot through the clothes
A gallop through the books
Sweet Ad in her big flower hat
Got many, many looks!
And then our date came to an end
I buckled her in her seat
Chick-fil-A and our favorite store?
This day could not be beat!!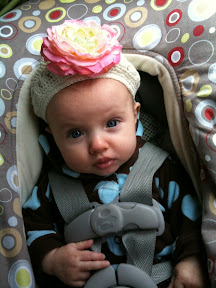 *Also, I may or may not have dropped a glob of Chick-fil-A sauce on her bunny hat. Ahem.
- Posted using BlogPress from my iPhone