The pup-perazzi phoned
pleading
for Piper's
presentation for photographs!
:)
Previously, we peddled Piper to the closest PetSmart in proximity.
And we procured a pedicure for our pet's paws.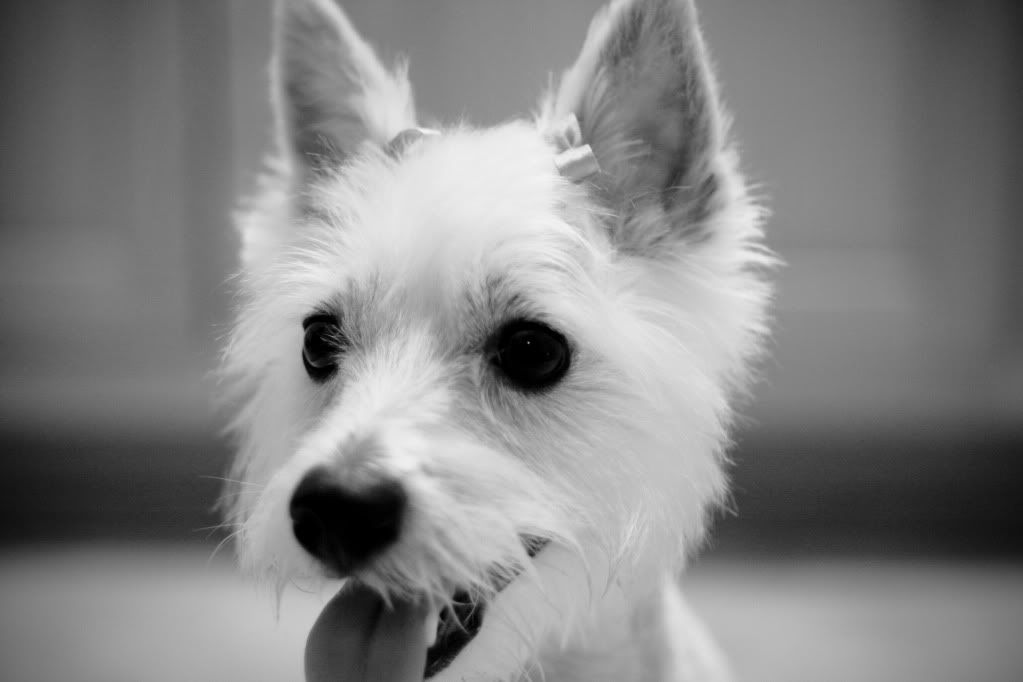 Perfect Posture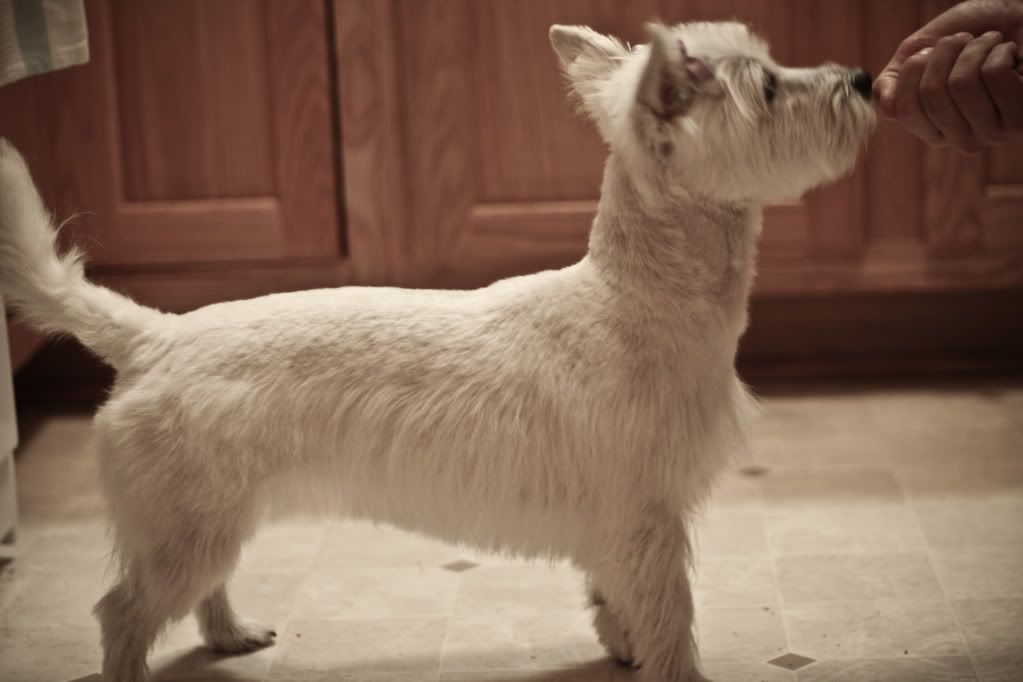 Plump. Precious. Princess.
Puffy Profile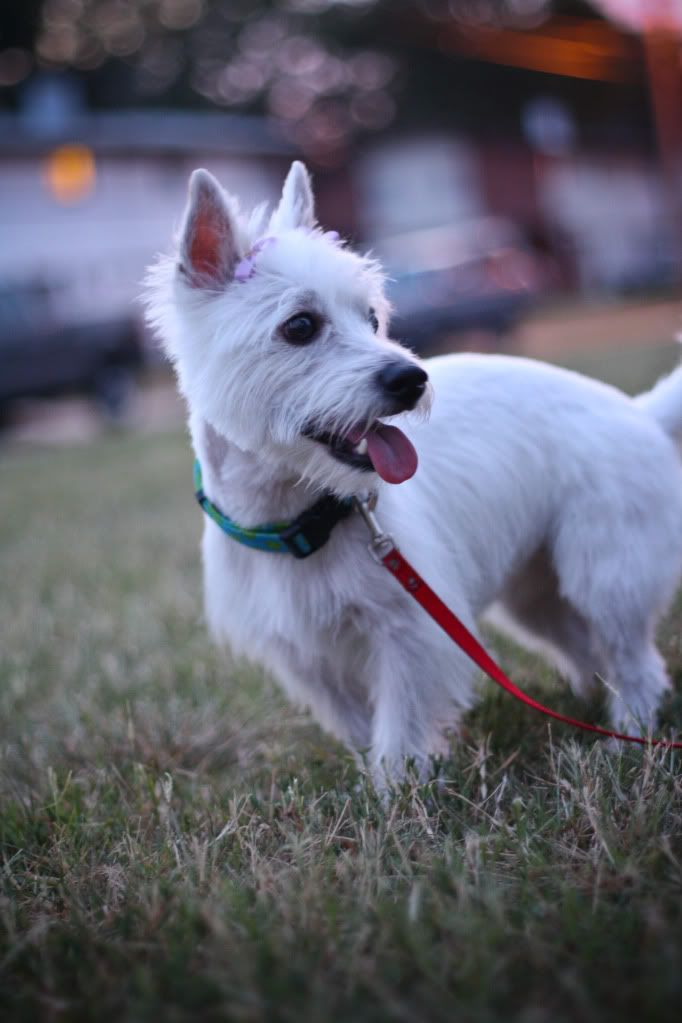 Polished in Purple
Purely Pristine
She is coming into her Westie-ness quite nicely, don't you think? I had
horrible
lighting tonight, so these photos are pretty awful. She seems so small without her fluffy mess of hair.
Isn't she sweet? She is our baby!!!