couches!
Our butts and backs are thrilled to pieces -- we got new couches! We picked them out on Monday and they arrived today!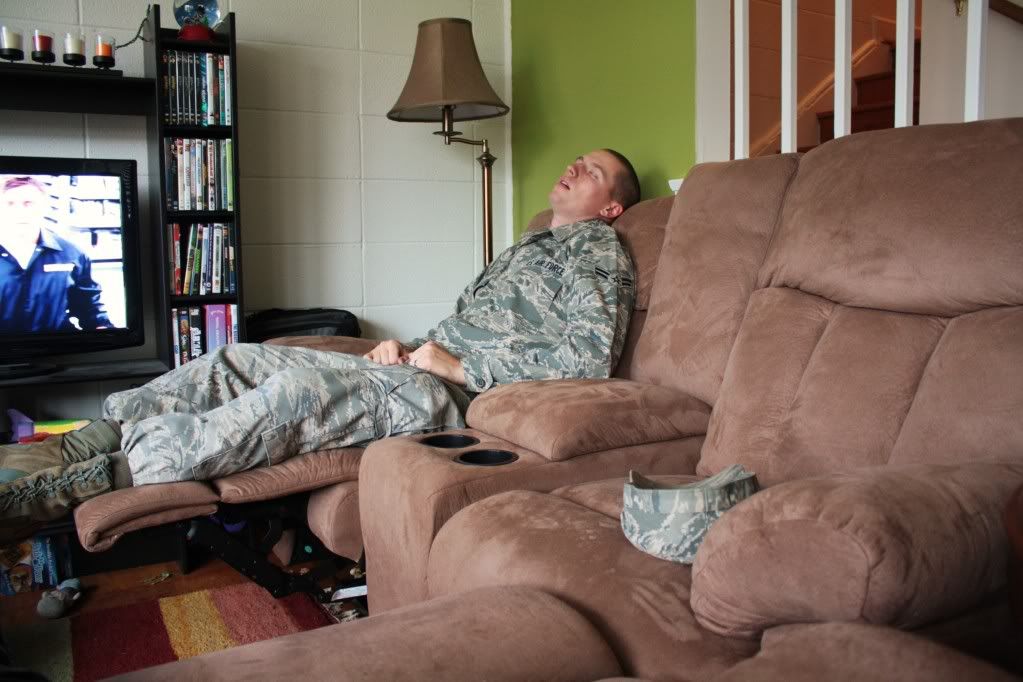 My most favorite thing is that they recline. I've always dreamed of owning a reclining couch. Mark sat down and fell asleep in about 25 seconds, so they've officially passed the "comfort test."
Now if you'll excuse me, I'm going to continue reclining while I "surf the web" (is that phrase still
in
??) and watch the news. Buh bye now!
Tune in tonight or tomorrow for a run-down of the tentative itinerary put in place for when my family comes to visit in April!