..we get really hungry.
So we go
to
Ihop!
We stand and wait
since there are no empty seats in the "waiting area"
until they finally call our name.
Cox, party of 2!?
We scour the menu like we've
never
been
to
Ihop.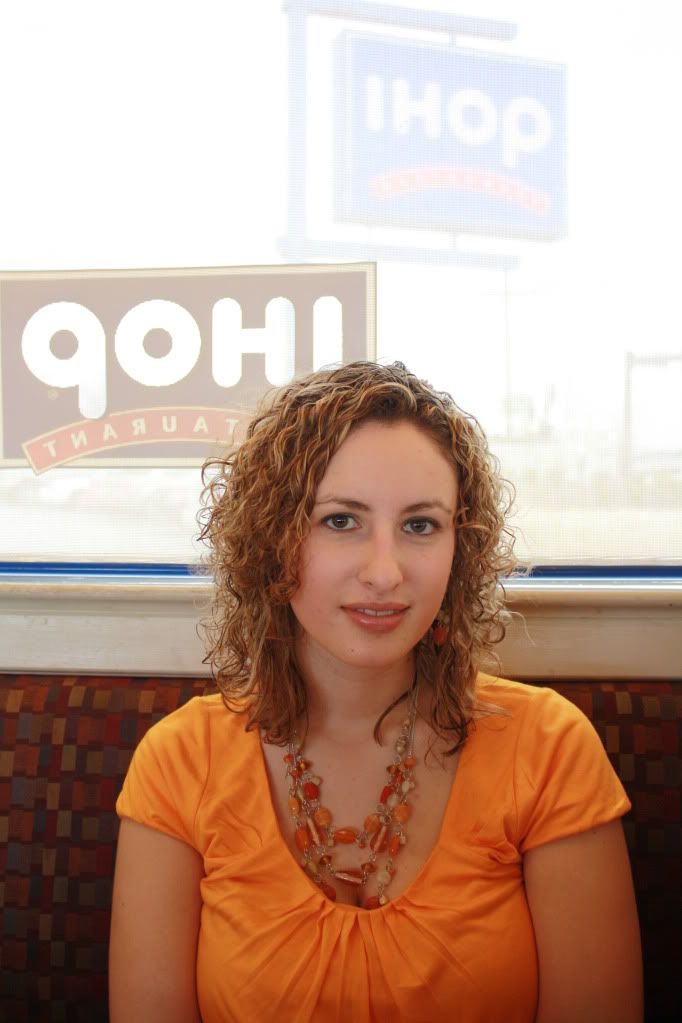 I ponder getting an omelet.
Or maybe those loaded potato things.
Or french toast.
But then I decide on the classic (as usual):
buttermilk pancakes.
But all I really want are cheesy eggs and hashbrowns
with lotsa ketchup, please!
I get a coke to sip on
because their water tastes
like tap water
which tastes
like
toilet bowl water.
Trust me.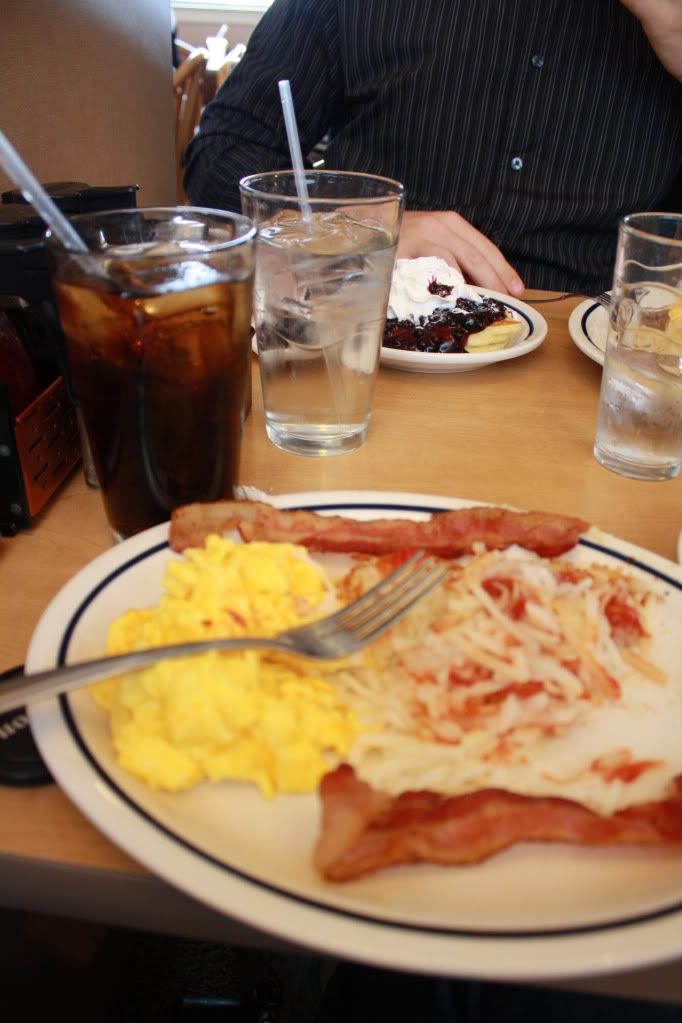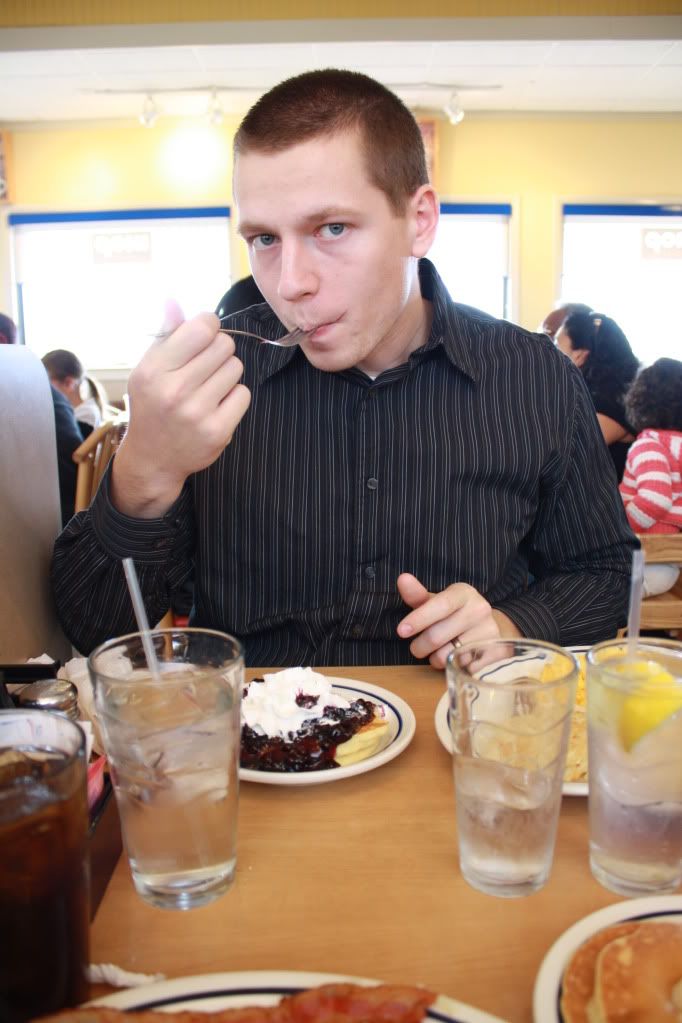 Then we go shopping
at our favorite jumbo mall.
We do lots of looking
and no buying
and we sit and sip lemonade
and talk for a really long time.
Like, an hour passes.
and I drink nearly an entire large
Auntie Anne's
lemonade
(which is the best!)
We pay our $1 for parking.
Because in big cities, you have to
pay
to
park.
Wicked, eh?
We leave.
And we drive by big Navy ships: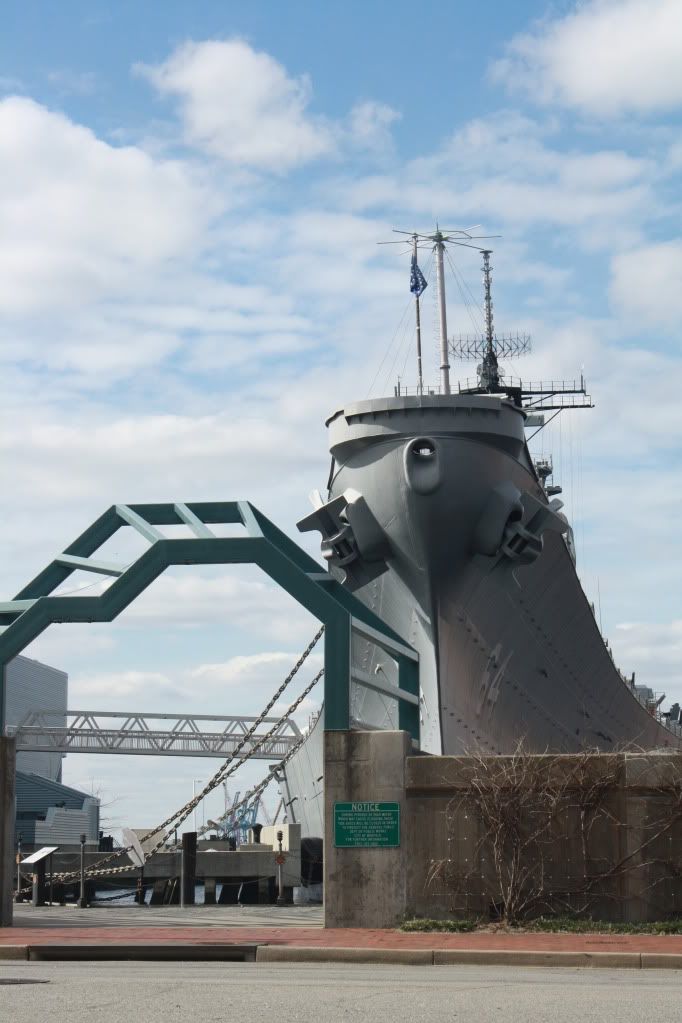 We pass by the scenic ocean
and I spot my future home
Just kidding.
We could never afford that.
So we keep on driving
and through the under-ocean tunnel we go:
we come back home
and I snuggle
under the blanket Mark bought me
for VDay 2007
and I snuggle
with our puppy
she's so happy
and so am I!
And on Sundays? Lotsa: church, commissary'n, cereal-eatin, cleanin, loungin, tv-watchin, dog-pettin, relaxin fun.
And Monday? Well, reality sets in.