As promised, the nursery photos! Mark worked so hard putting everything together. He admitted today that he "always knew" we would have a girl. I knew it too. 21 weeks til she arrives!
Special thanks to my favorite (and only) big(ger)* sister, Lauren, for giving us this bedding! And to Hudsie, since it was his bedding - ha! She didn't find out the gender of Hudson, so she had to find gender neutral bedding. I helped her pick it out (well, approved it of officially being cute), and I loved it when I saw it!! We are not huge fans of tons of baby pink... so we really like the bright and bold colors in this bedding! I've eyed a bright orange changing pad cover at Buy Buy Baby :) Too cute!
Also note that we don't have a sheet on our mattress yet. The matching sheet is still in Kentucky, and we'll get more sheets later. But right now it's just a white mattress :)
daddy relieved that the crib wasn't too hard!



putting together the bookshelf.. with Pi's help..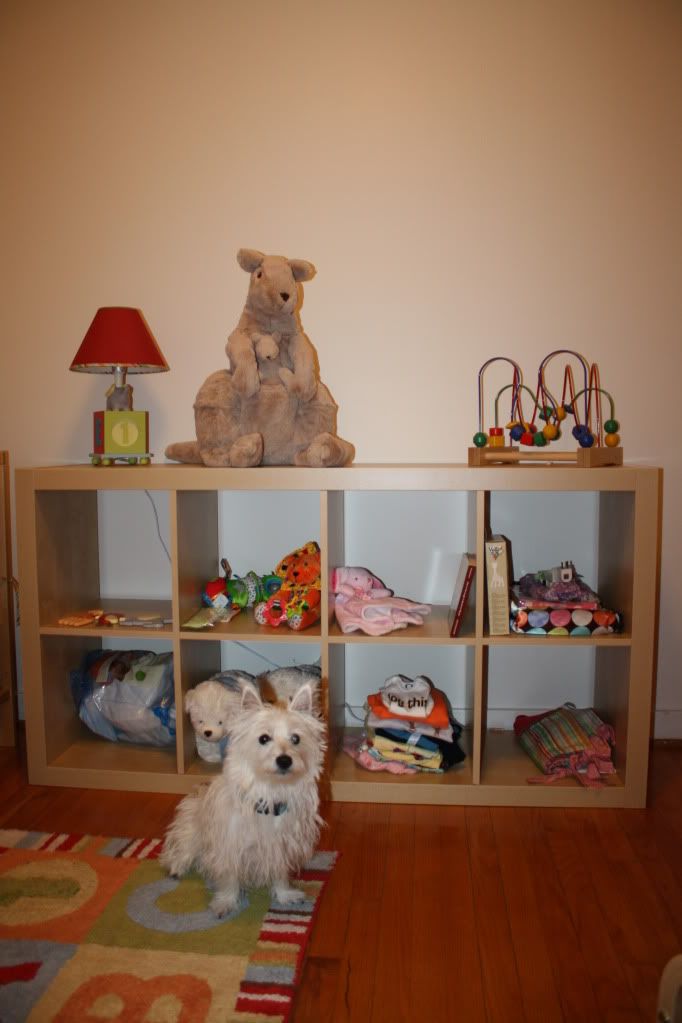 If you look closely at the clothes pile..
you'll see a newborn onesie on top that reads:


Blog This


HA!! She'll def be wearing that one!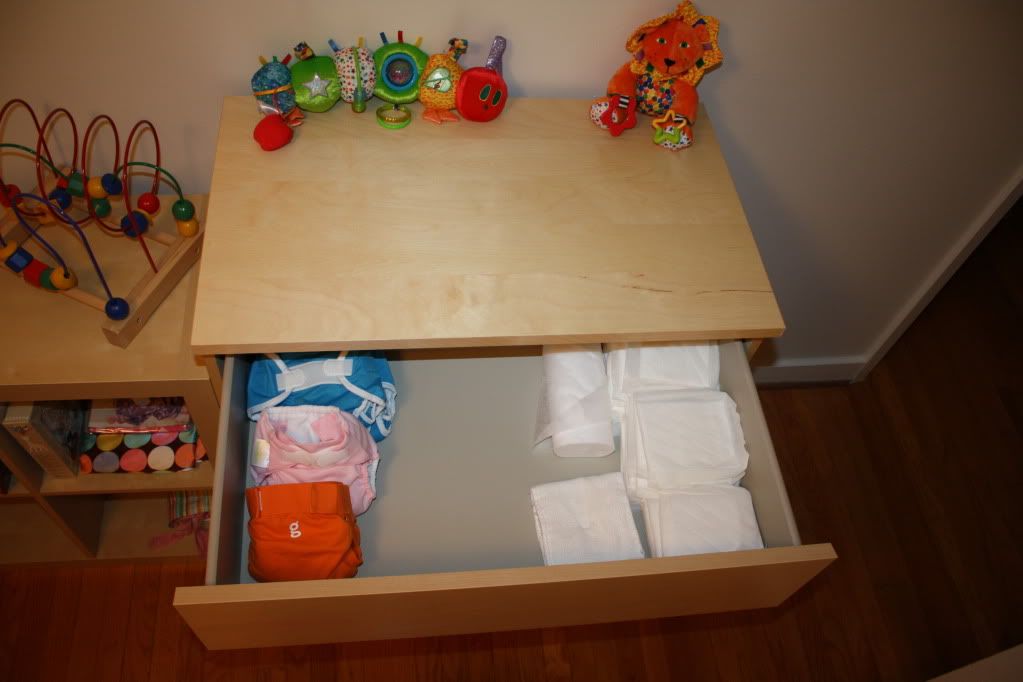 the beginning of our cloth diaper stash



our favorite Sock Monkey blanket
we bought this for her last fall :)

The End!
*I said my sister was
bigger
(her words) because she is almost 38 weeks pregnant. And is very big with my 3rd adorable, precious, wonderful, amazing nephew. Yay!