Today was our 3D/4D ultrasound -- what an experience! Our little one was fast asleep, as I expected. Earlier this morning I felt lots of movement, so I was pretty sure that Punkin would be asleep by the afternoon.
And yep, we definitely have a stubborn baby. If you recall, our baby would
not
have anything to do with the Nuchal Translucency screening. We went through the same stubbornness today. But what could be cuter than a little sleeping baby?
But we immediately got sweet peeks at our little one with one arm up near the face the
whole time
. She said that healthy babies put their hands near their faces to comfort themselves. She also said that our baby had all its parts and was looking right on track!
Now on with the show. Hopefully you can make out our baby in each photo. Our baby has a big head and arms scrunched up near the face in every photo. It's pretty easy to make out.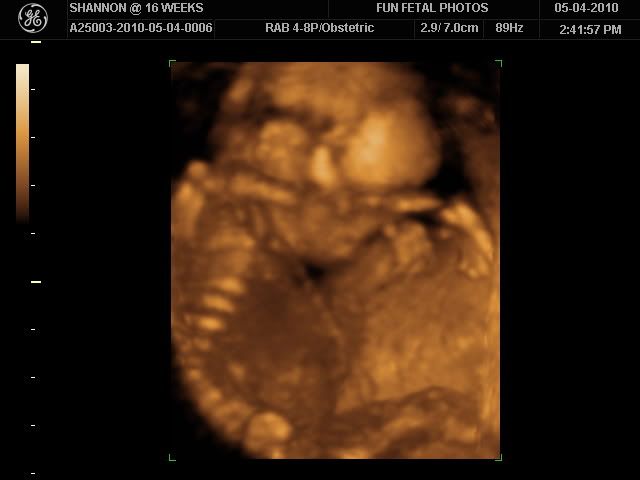 See that big, beautiful spine!?
Our baby has its right arm across its face..
you can see the right hand on the right side of the photo.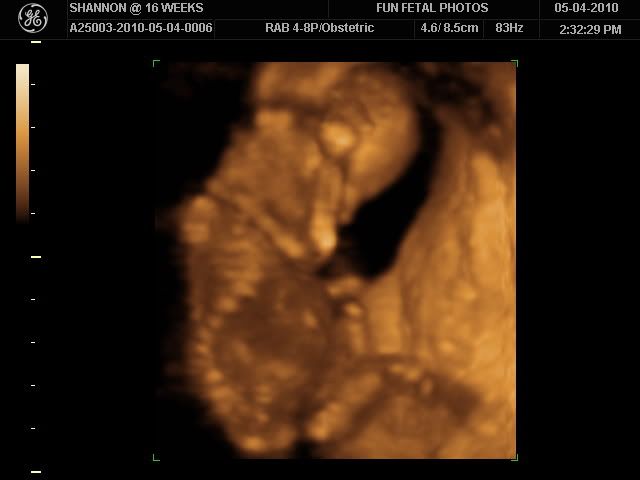 Oh look, another photo with an arm in the way!
This kid is not photogenic.
Big problem for the Cox household!!!!!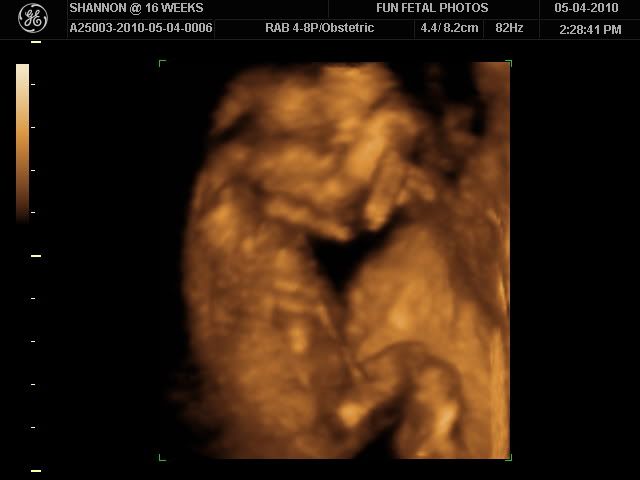 Oh look. Now BOTH arms in front of the face!
But don't worry :) Our ultrasound lady was very patient...
Hopefully you can tell that's our baby's face
and hand left hand by the head, waving at us!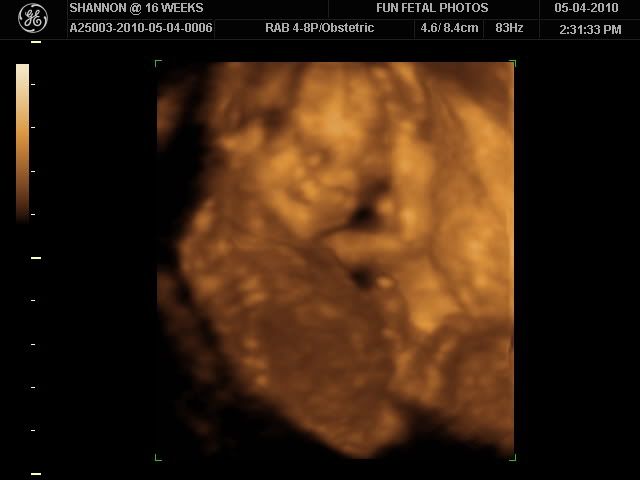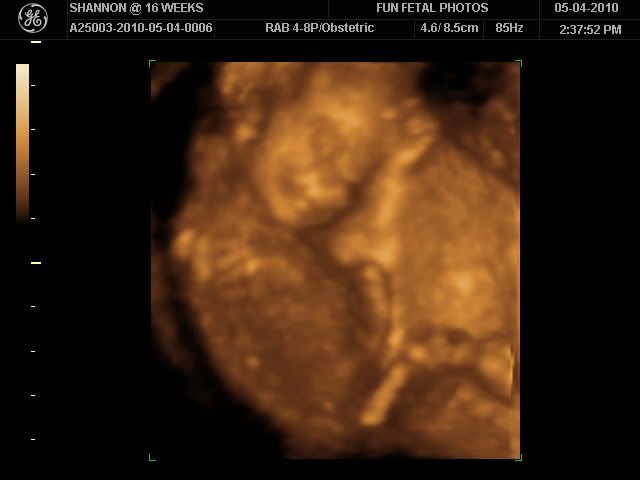 Our baby's whole body
Little legs crossed!
Oh and of course one more photo of our stubborn baby:
Totally hiding in my placenta.
But that is a mighty cute neck, isn't it?
Cute little grin on the face, can you see?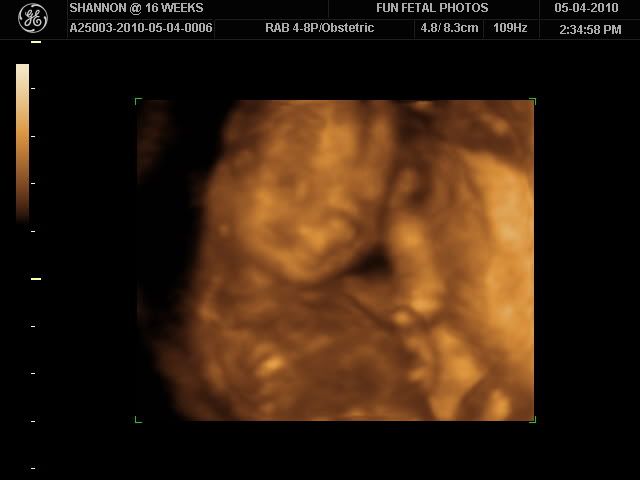 cute nose!!!!!
Oh my gosh, I almost forgot the most important thing of all - the gender!
After lots of wiggling and jiggling and moving around,
our stubborn baby proves to be a...
GIRL!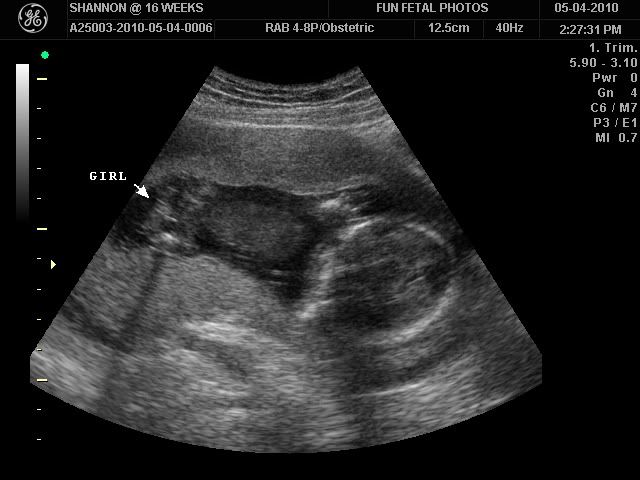 Her three little lines proving that she is ALL GIRL!
(the arrow is pointing to the 3 lines - the lines of the vagina, ahem)
We are totally thrilled and excited! Mark is already talking about "learning how to raise a girl" and talking about all the things she will do. Talks of tennis (oook.. ?) and camping are already in the works. If she proves to be an athletic star, it will
not
be from my genes, that's for sure!
Our experience with our 3D ultrasound was so great! We intend on going back for another 3D/4D u/s around 31 weeks to get the chubby cheeks and see who she looks like! And now we can officially look at baby girl hats, dresses, and toys. Bring on the baby dolls!!!!