Once upon a time
I met a little girl
Dressed in pink, with a crown
Her hair done up in curls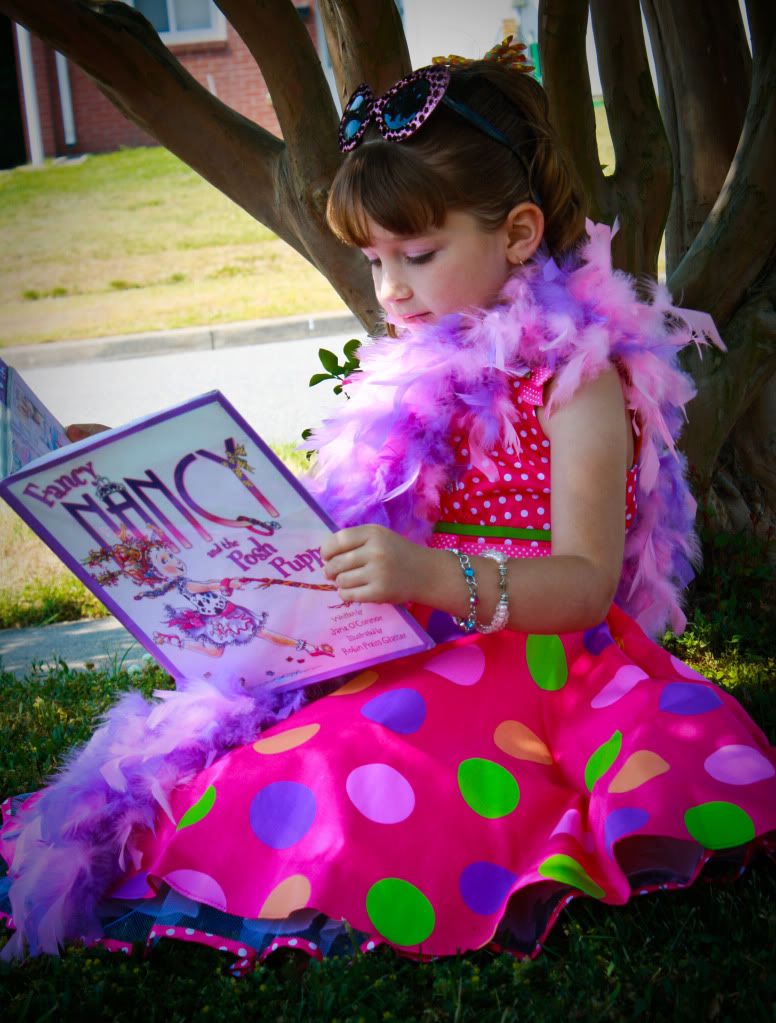 She invited me to a party
a luncheon, if you will
We headed to Williamsburg
And, oh, it was a thrill!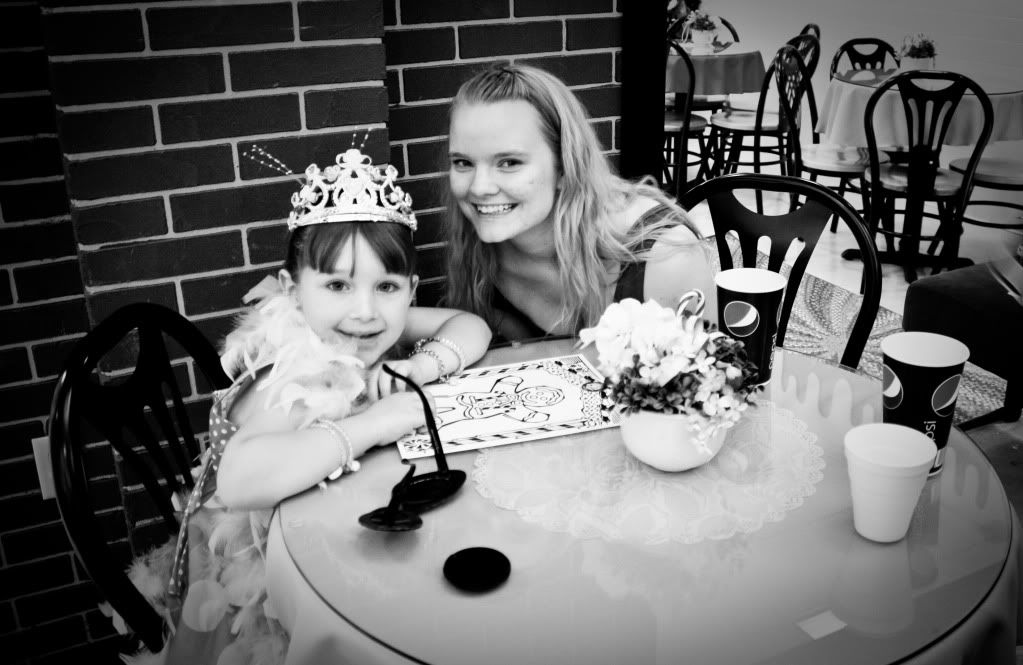 A Fancy Nancy party
with little girls in pink
But I'd never read this book series..
so I didn't know what to think!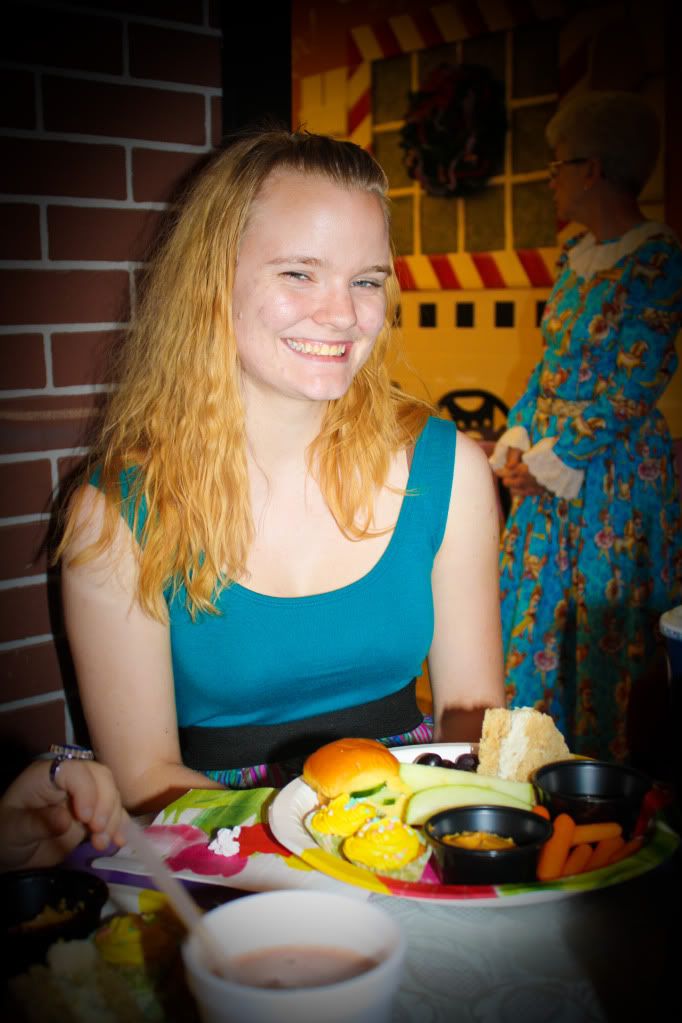 And we enjoyed an adorable lunch,
tea sandwiches, veggies & fruit.
We even got dessert:
two teeny cupcakes -- so cute!!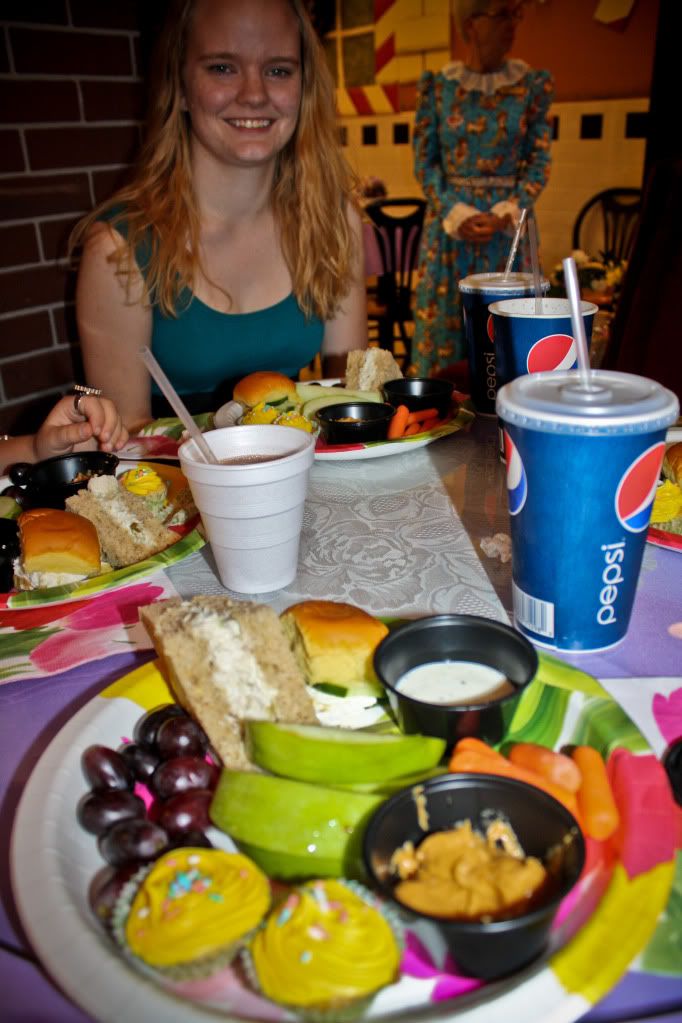 Did I mention where this was held?
Yankee Candle, oh yes!
Surrounded by yummy smells
This store was simply the best!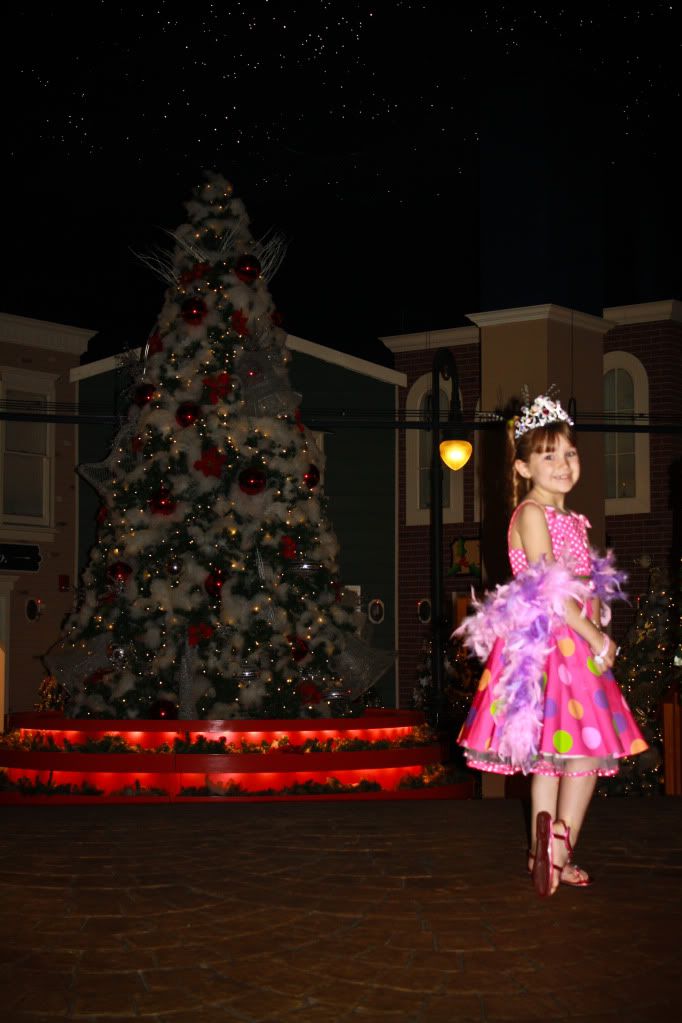 We wandered round Christmas Town
and through Vera Bradley too
I'd never seen so many candles
My pregnant nose didn't know what to do :)
So I got a little taste of what
my life might be like someday
Little girls, dressed in pink
Princesses alllll the way!
~~~~~~~
What a cute little time! The four of us headed to Williamsburg to the gigantic Yankee Candle store -- where they have
everything
you could ever imagine. Scents I'd never even heard of. Beautiful decorations and purses and so much more. I'm
so
not used to girly activities. In fact, I rather miss cheering on my nephew at soccer games!!
I'm so very excited to see what our daughter will be interested in. Mark is already planning daddy-daughter camping trips in his mind. I'm dreaming about which instrument she will choose. (Our church offers music lessons and orchestra for children!)
Today, we celebrated my first Mother's Day by going to Texas Roadhouse. And then I came home and took a nap. Church was wonderful, and our babe really enjoyed the sermon on Nehemiah. And by "really enjoyed," I mean she couldn't sit still. We've covered a chapter of Nehemiah each week, and I must admit -- I've never known so much detail about Nehemiah's life!
I
so
love being pregnant. Besides occasionally throwing up (it's becoming less frequent!), and weird hip and back pain, my pregnancy is great! I love my daughter so much, and in case you're wondering, I still can't believe that
she
is actually a
she
. I can't wait to raise my daughter and have the "best friend" relationship that my mom and I have :)
You
might
know that I love researching everything. To death. Especially on natural parenting.
Because every single choice I make affects our daughter. Where I choose to give birth.
Whether or not I choose medication.
If I choose to breastfeed. If we co-sleep. If we practice attachment parenting. The vaccination schedule I put her on.
Everything
. So, yes, you could say that we research a lot, because ignorance is
not
bliss when it comes to parenting. In our opinion :)
And it's pretty safe to say that we agree whole-heartedly with Dr. Sears, if you're familiar with his beliefs!
One of these days (maybe tomorrow!), I'll start blogging about why we're choosing the things we will choose, such as cloth diapering. And natural childbirth (pending my our health). And attachment parenting (& babywearing). Can't wait!