The big Nor'Easter is long gone, leaving us with warmth and plenty of sunshine. M got off work today at 1230, and we headed to our favorite spot: the beach!
Because, really, what else could be more fun than going to the beach in the middle of November!?
This little beach is our favorite spot, and it's about 10 minutes from our house. There was a an abundance of sunshine with minimal people. So fun!

smiled in the sunshine: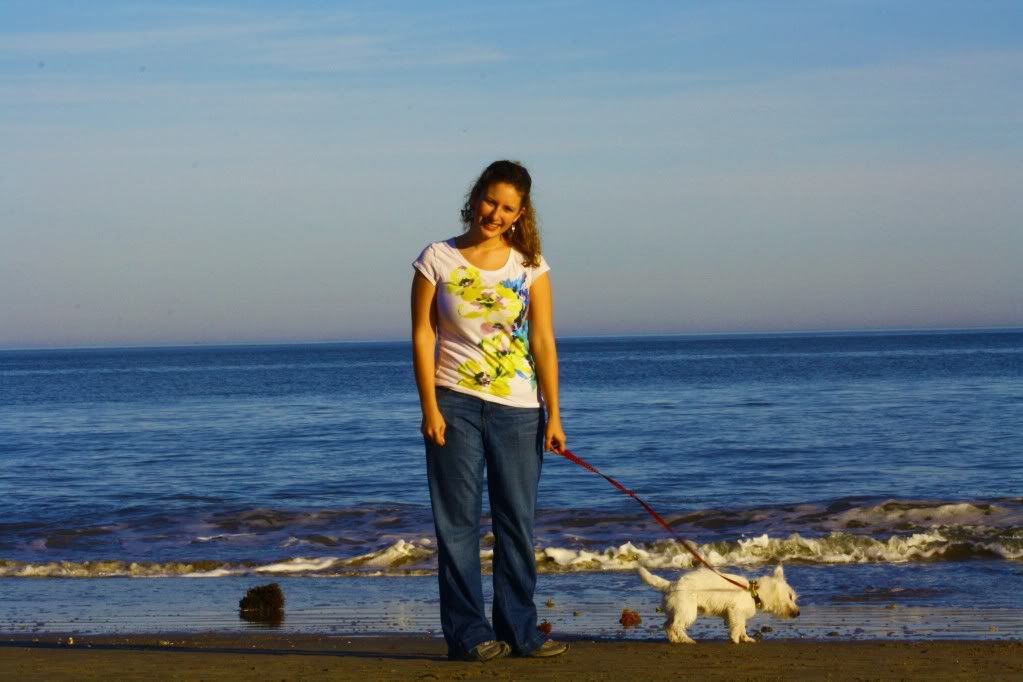 trained the trick "UP!":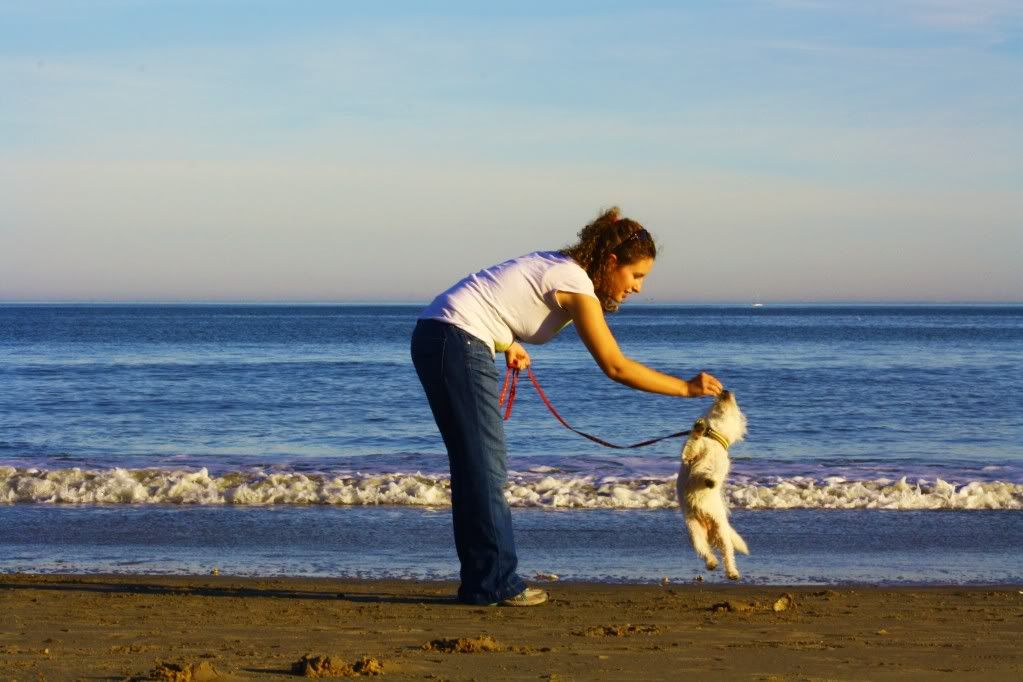 watched & welcomed a Westie:
(12 year old male! He gave Piper a toy!)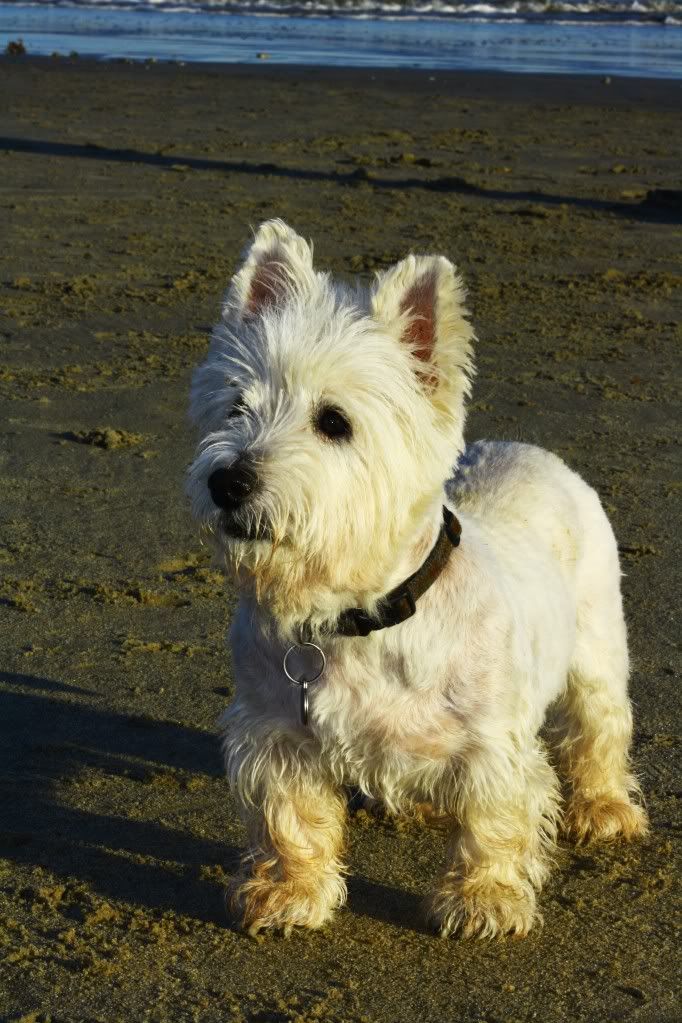 dug a deep ditch while Max dog-dazed: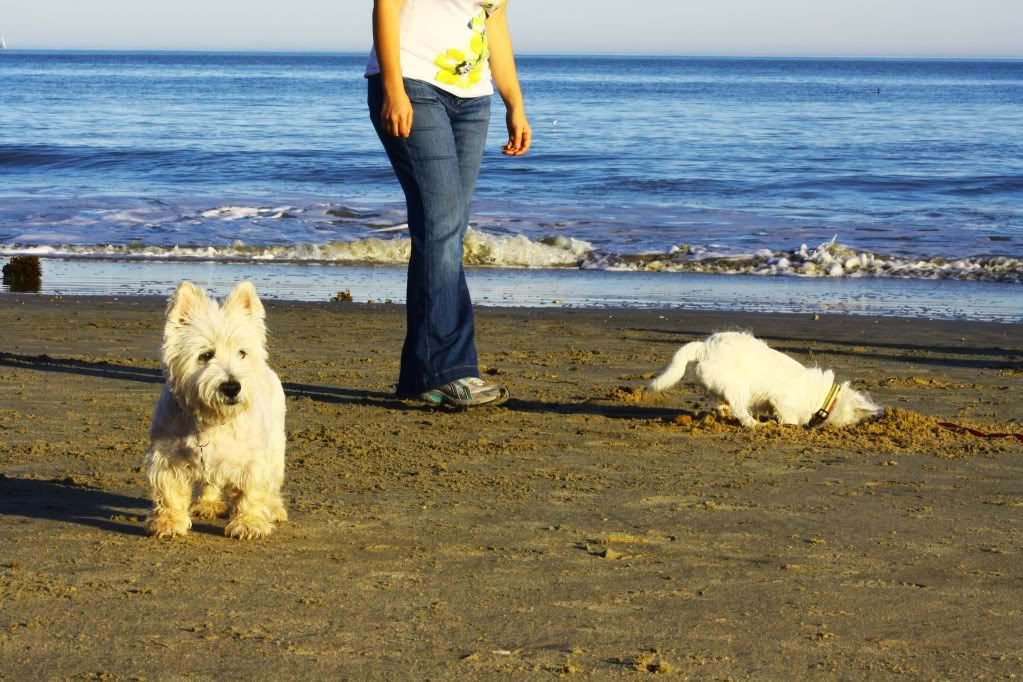 side-by-side size-up: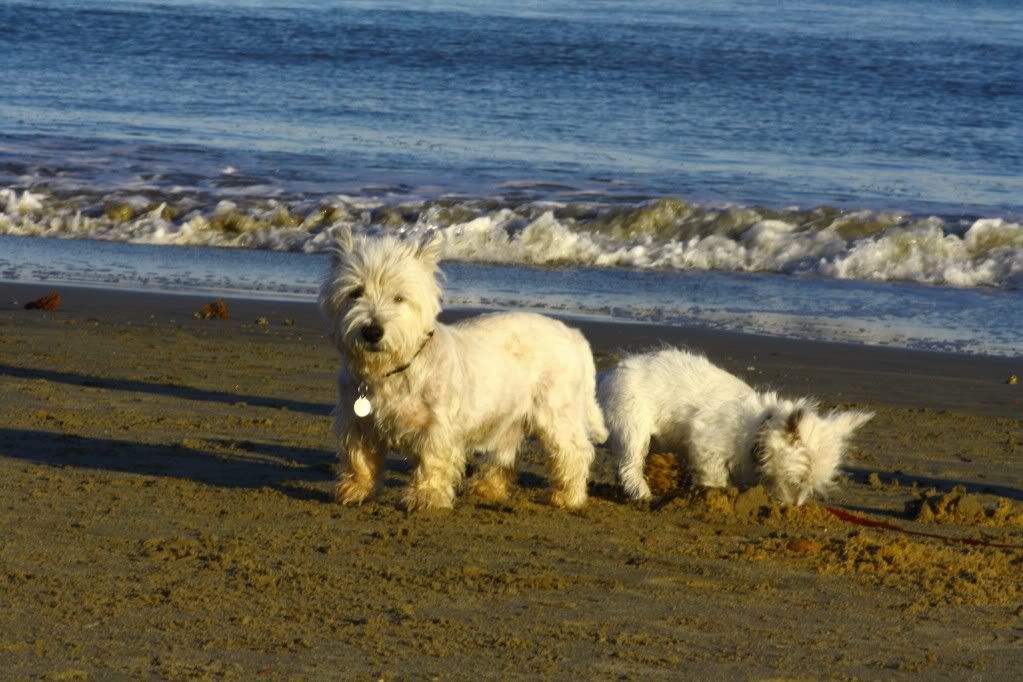 hunched in a hole:

basked on the beach:


sat on the shore: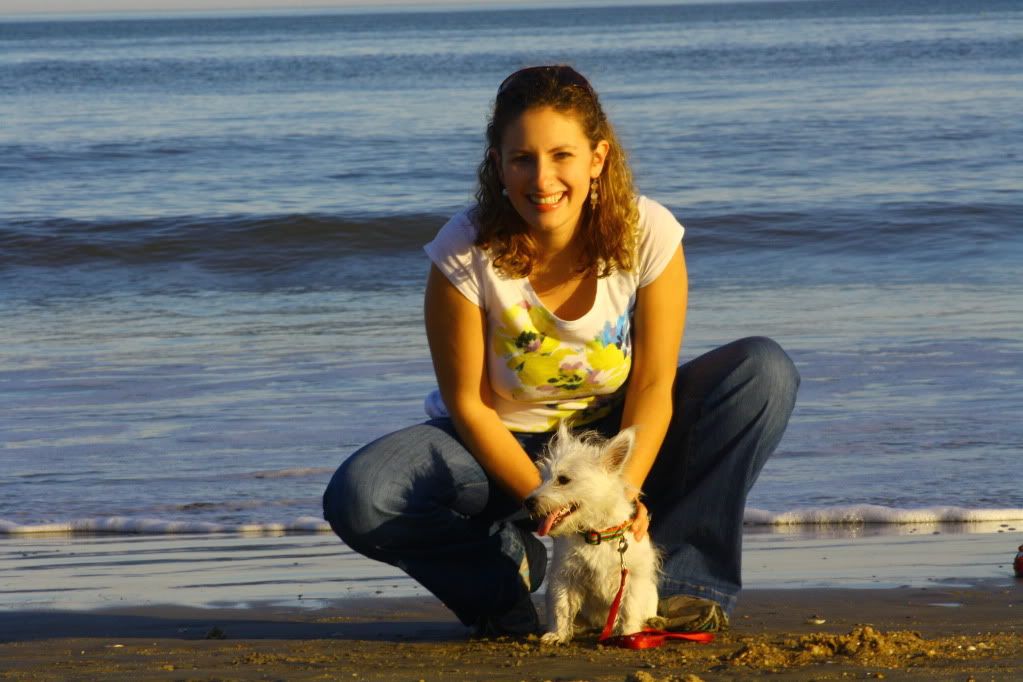 fun family foto:

one BIG HAPPY FAMILY:

What a fun-filled Sunday! Piper made
lots
of friends and had a blast. She loves chasing waves, playing with washed-up seaweed, digging holes, and running around! She is definitely growing up (*tear!*) but we are cherishing these puppy years. I love our little family! :)