Today I found out that
if you go to the beach in March,
the beach will be so windy
that you temporarily forget
about your terrible Virginian allergies.
Yep. The wind literally knocks the allergies right out of ya!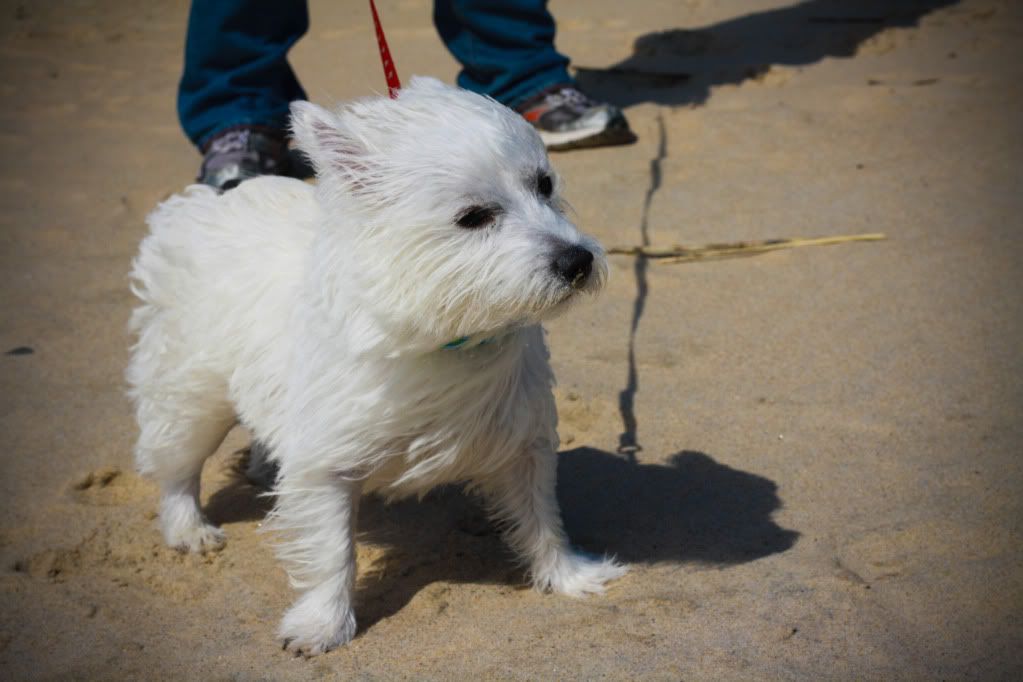 Freakin gorgeous little Westie, isn't she?
We think so too.
In fact, if our baby is a boy
we plan on incorporating our dog into the name.
I'm so not even kidding.
Yep.
We think our dog is the cat's pajamas.
All that & a bag of chips.
Too cool for school.
Nevermind the fact that she...
woke us up this morning by barfing over the edge of the bed,
is sexually active with C's Fudpuckers frog,
licked my hamburger this afternoon before I knew it,
and hates suspicious looking people. A lot.
I do promise that she really does love me.
I mean, isn't it evident?
Just look at her face!

Yep. We are beach lovers.
Well, Piper is more of a beach
digger
.
Get it? She digs the beach. Like, literally.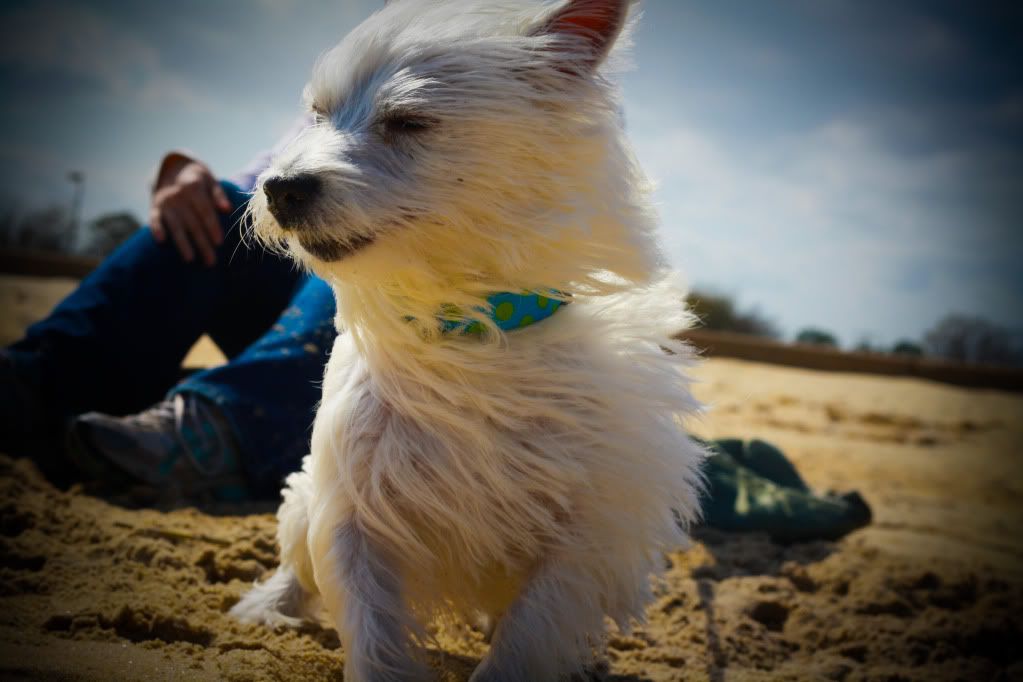 Mhmm. Kentucky is but a distant memory for her.
Piper is such a beach dog.
It's pretty evident.



Special thanks goes out to Mark's ABUs jacket for providing a make-shift beach towel this afternoon! The Air Force just comes in handy all the time. Haaaaaa.