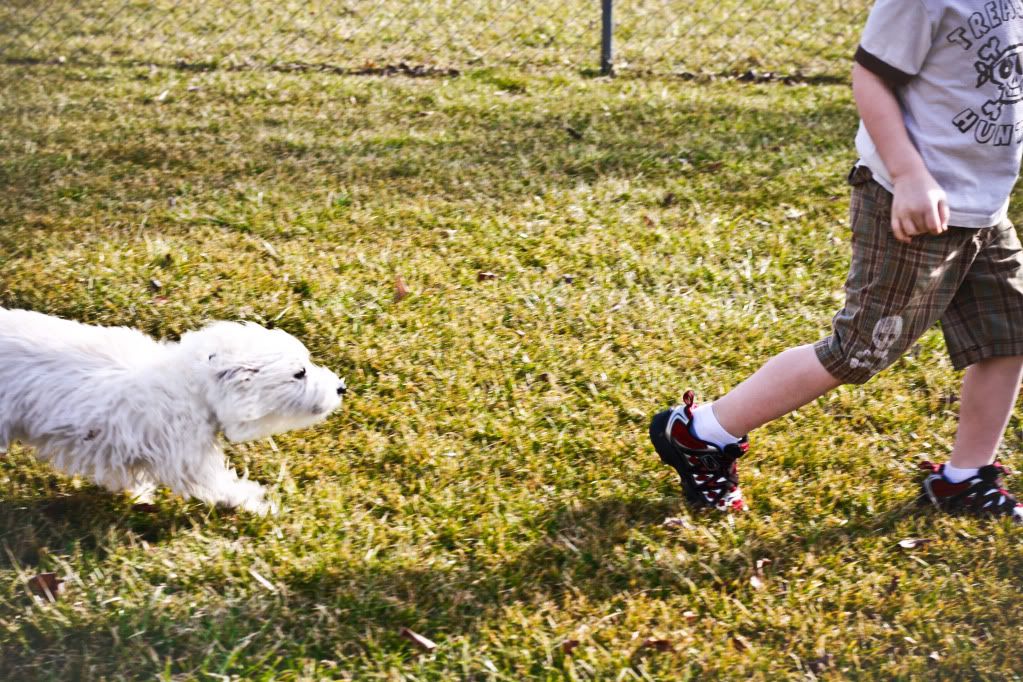 My FormSpring
has been a big hit -- I've answered 98 questions to date. Some of you have come up with some extremely deep, creative, thought-provoking questions! I've been asked about everything from parenting, to Christianity, to trying to conceive, to divorce*, my feelings on certain topics, and plenty of light-hearted questions! I love it!
Someone asked me how I would prepare Piper for our baby. I'm tickled pink (or blue?) to see Piper be a "big sister" to our Pumpkin Seed. I'm fairly confident that she'll do a fantastic job.
She has been around my nephews her entire life (obviously!) We would even take her to soccer games and let children romp
all over her
. She has been smothered, picked up, wallered-on, kissed, etc. by tons of children. While she was home with us in February, she was in love with C&H :)
While my sister would insist that Piper "attacked" H, I know full well that she was only loving on him. And after a couple days, she acted like H wasn't even there! She loves to lay around cuddle people, so I know she will be a great big sister! Piper doesn't have an aggressive bone in her little white body.
And I know that she'll love having a new best friend to romp around with. Can you believe that by this time next year, I'll have a little chunky baby? And Piper will have
three
masters?
Wicked cool! :)
*Not about Mark and I divorcing, but about the high divorce rate in America.