today we went on base to play
by the planes and by the bay
flags waving high, breeze in the air
Piper's hyper, without a care
drove around base, up general's row
dreamed of Mark having 3 stars or so..
went by the commissary, BX, and runway
windows down - what a beautiful day!
our Piper loves field trips; she'll go anywhere!
her head out the window, lookin' like a polar bear..
now she's curled up, looking pretty bored,
so I guess we'll go watch the Academy Awards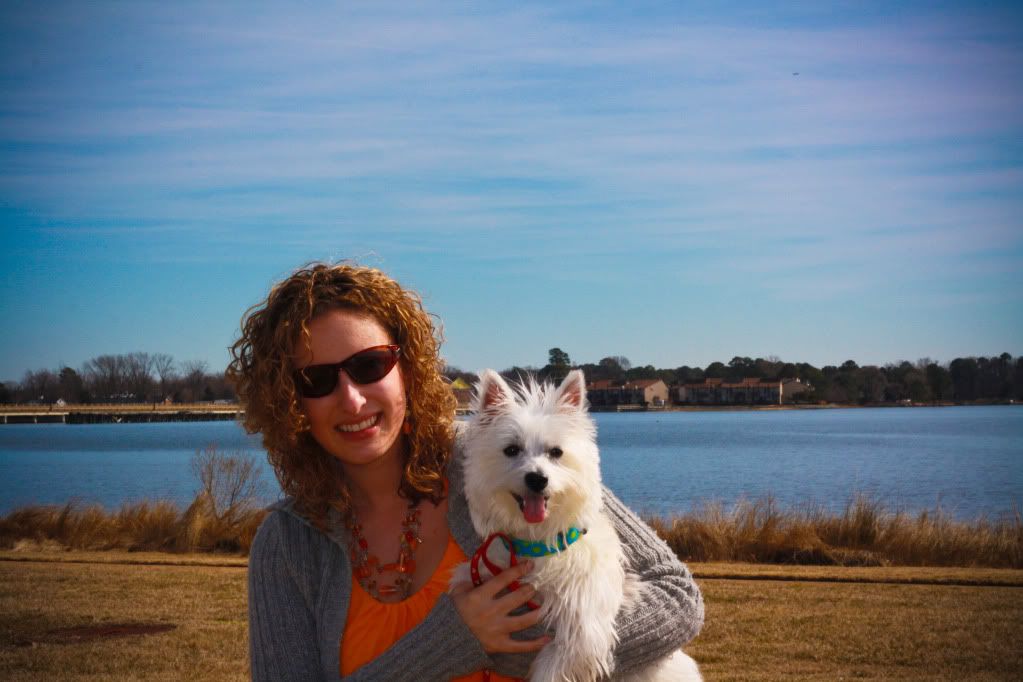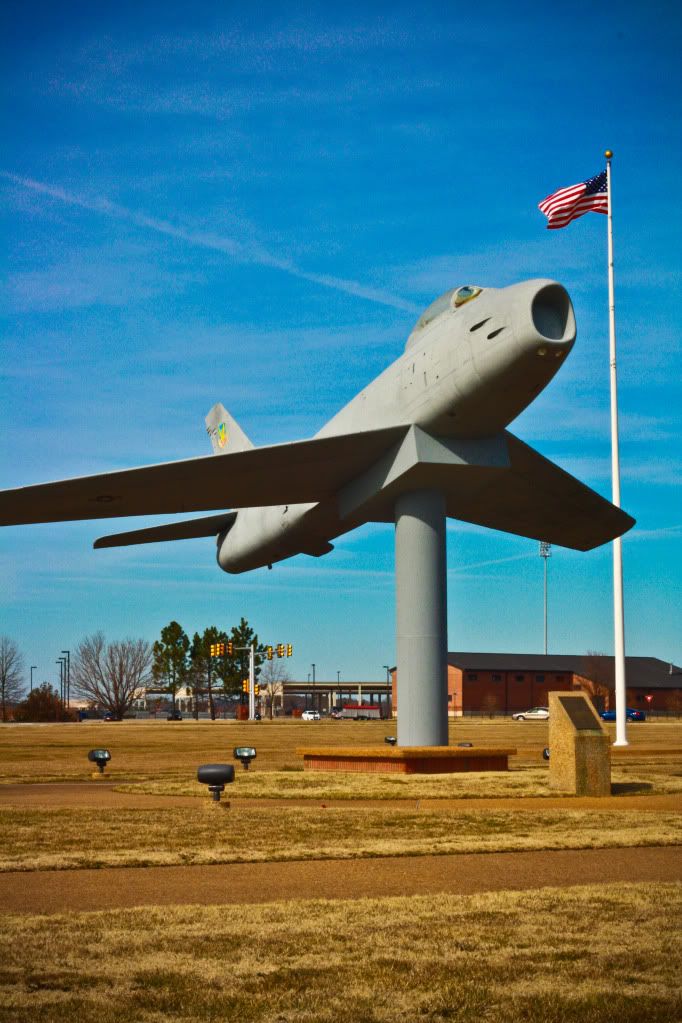 right before I gave a thumbs up.
so it just looks like I'm about to punch Mark's lights out..
:)