I love my blog and all its gadgets. One of my favorites is the Live Traffic Feed. Yes, it provides a wealth of information. When I log onto my site, I can see the most recent visitors to my blog. Go ahead. Take a look for yourself. At the top of the list, you should see the city
you
live in. Because, well,
you're reading my blog
.
It's pretty nifty, actually. For those of you who refuse to comment, I can at least get a smidge of satisfaction knowing that you come from Meridian, Mississippi, Ohio, New Mexico, or Idaho. I know if you stumbled here by accident (yes -- recently, I had someone Google "lots of babes" and they wound up on
this blog
in reference to a bunch of baby pictures. I have a feeling that my type of "babes" aren't the ones
they
were after).
And, if you're the only person I know in a specific city, it's pretty safe to say that
I know you're reading my blog
. It is extremely satisfying. But what's even more satisfying is this: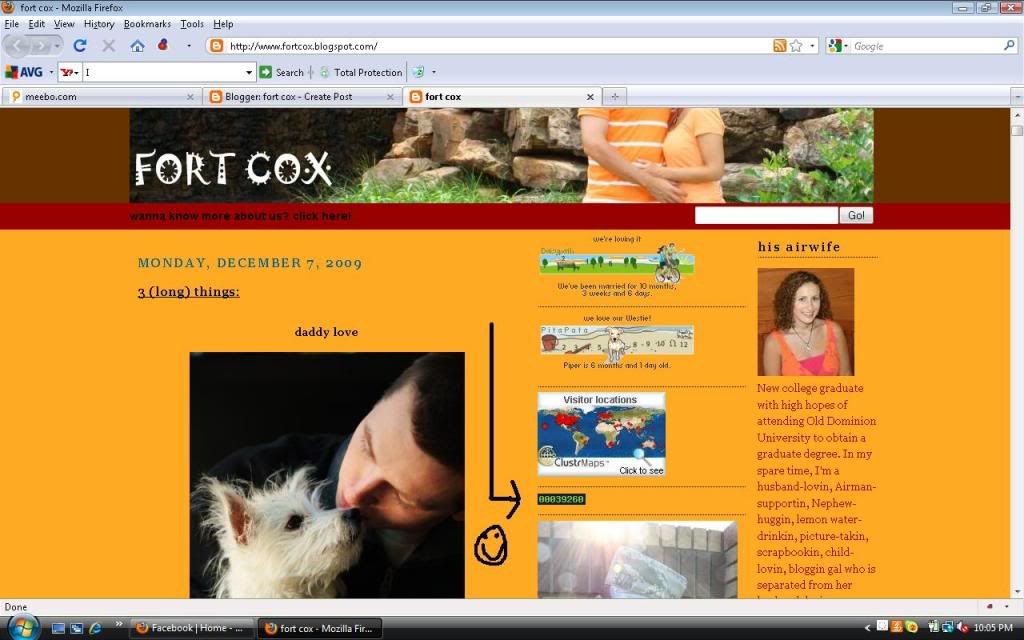 My trusty stat counter. It tells my daily/monthly hits, my most "popular" blog posts,
your
city, state, IP address, browser, and computer settings. It also tells me how often you visit, how long you stay, and much more. I even know if you left my blog to look at one of my best friends' blogs, or if you just closed the screen.
Oh yes, I love my blog gadgets!
If
you
would like to install one of these gadgets on your
own
blog, click
HERE
and sign up! It's free, and it's a lot of fun! The Live Traffic Feed is just a regular blogger gadget, so you can just click it to put it on your own blog!
Happy spying! ;]