this little girl loves her ball.
she likes to play soccer down the hall.
she runs real fast
then hits the door
she beats her daddy
then plays some more.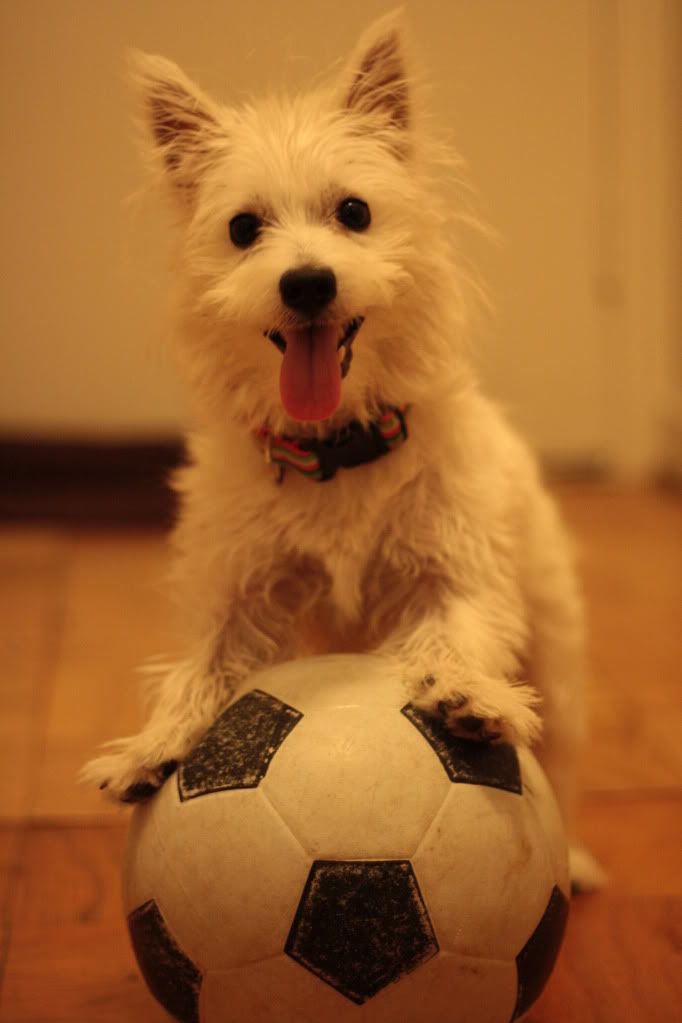 Seriously
, this girl
loves
the camera. I think it's pretty obvious. Posing is her most favorite thing in her little doggy world. And, tomorrow, she'll be showing off her new favorite accessory right
here
on our blog! Should I go ahead and hire an agent? What do you think!? ;]
We will also be taking family Christmas pictures tomorrow -- let's see how she does dressed up as a reindeer! Cross your paws that we come out with at
least
one great photo for the Christmas scrapbook!
PS. While finishing up this blog, I looked down and found Piper playing with her CHRISTMAS present. She sneaked off, got her stocking from under the tree, got the toy OUT of her stocking, and was playing with it! She gets a spanking for that little trick ;]