twas the night before Sunday
and all through V-A*
the snow started falling
and the skies turned dark gray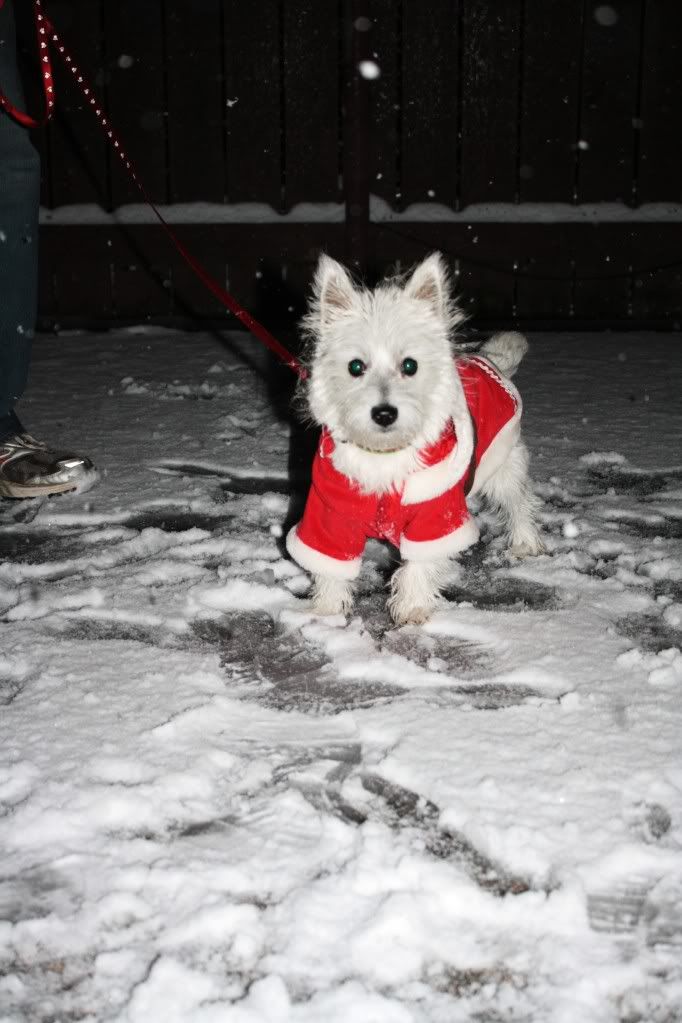 us in our jammies
and Piper in her suit
ventured outside
for a cold photo shoot

our dog started digging
so excited for the snow
but it was too cold for us
'felt like fifty below

so we went back inside
put her under the tree
grabbed my Canon Rebel
and said, "Look at meeee!"

our little girl laid down
put her hood over her face
being seen in this Santa suit
is such a disgrace..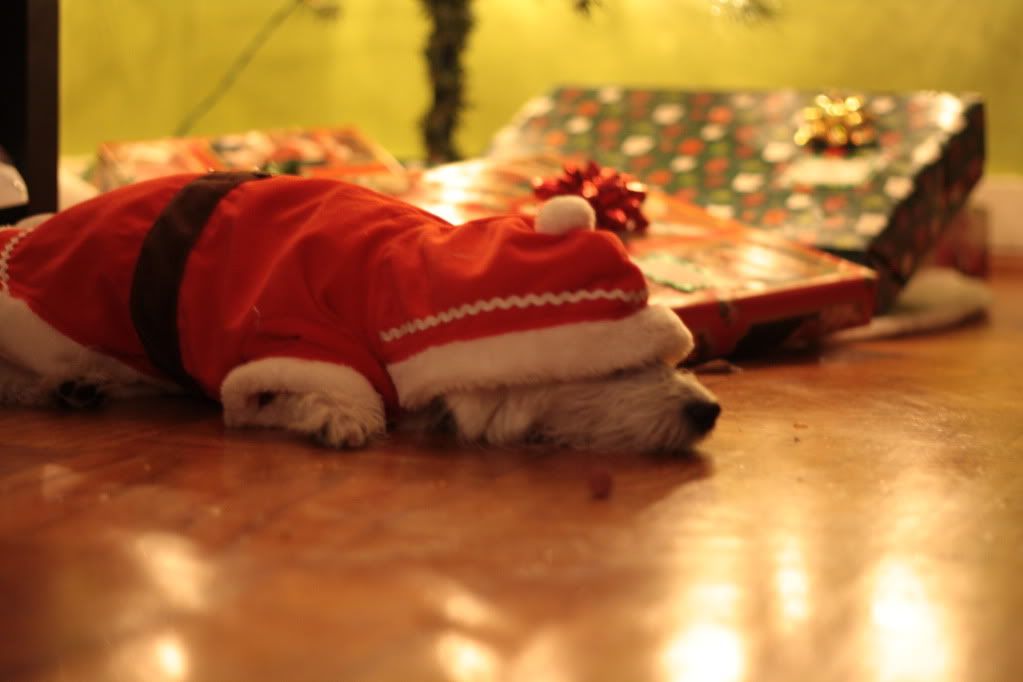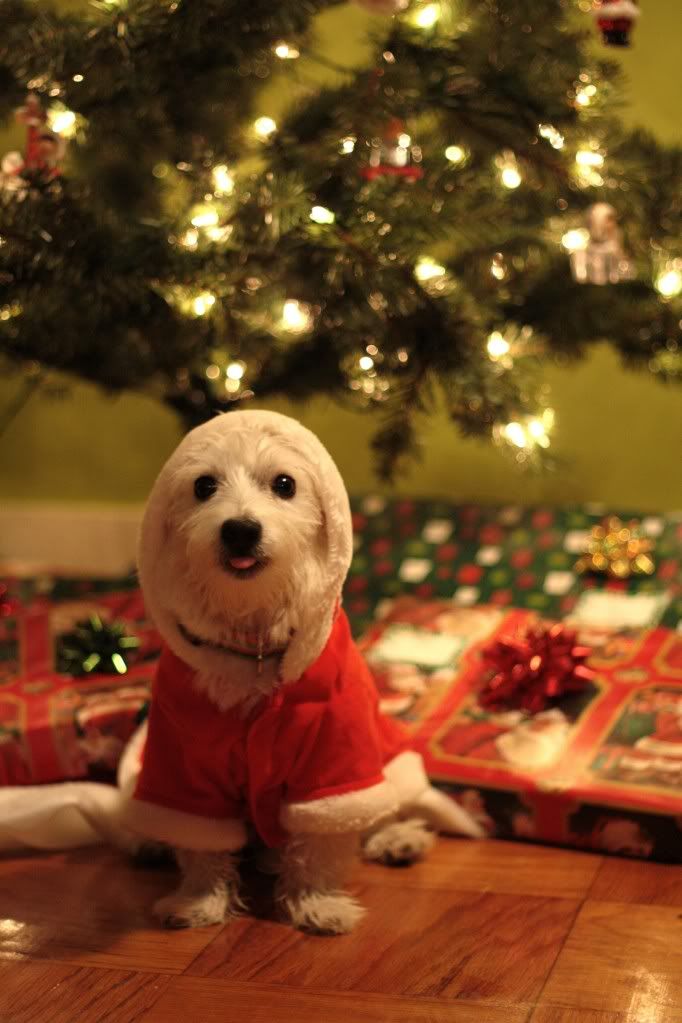 she stuck out her tongue
but finally listened to us
from Piper, Mark, and me:
have a Merry Christmas!
*VA = Virginia, in case you were confused.