We put our puppy in the sink,
she was dirty from head to paw.
Turned on the water, she got a glimpse,
and she shivered at what she saw.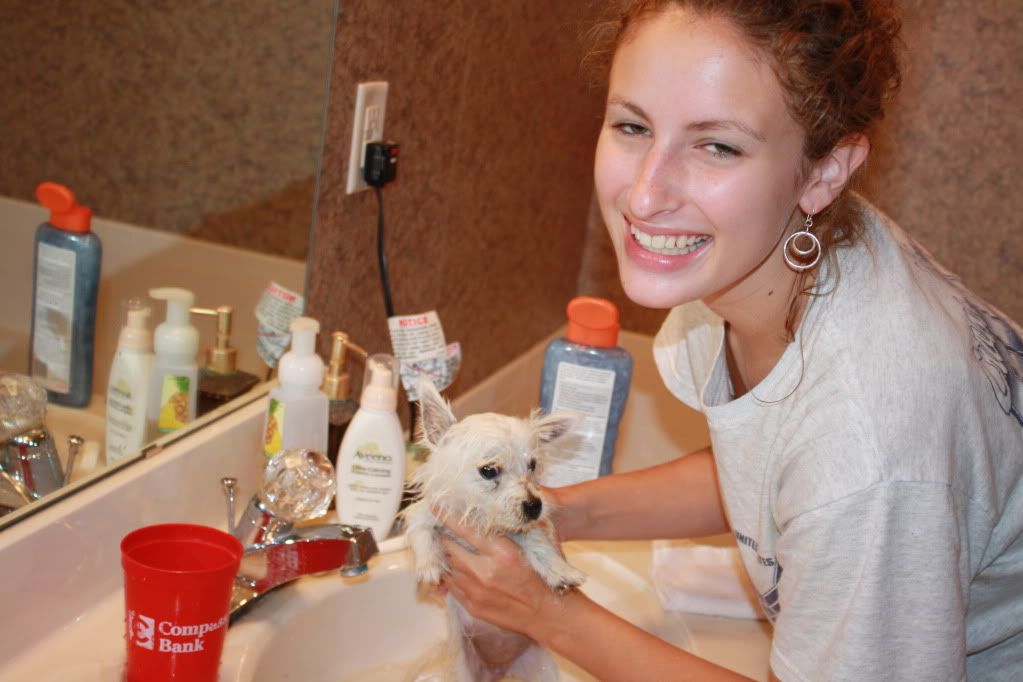 She started to shake, and she got scared
She shook with all her might
She quickly turned from dog to rat
And boy, she
was a sight
.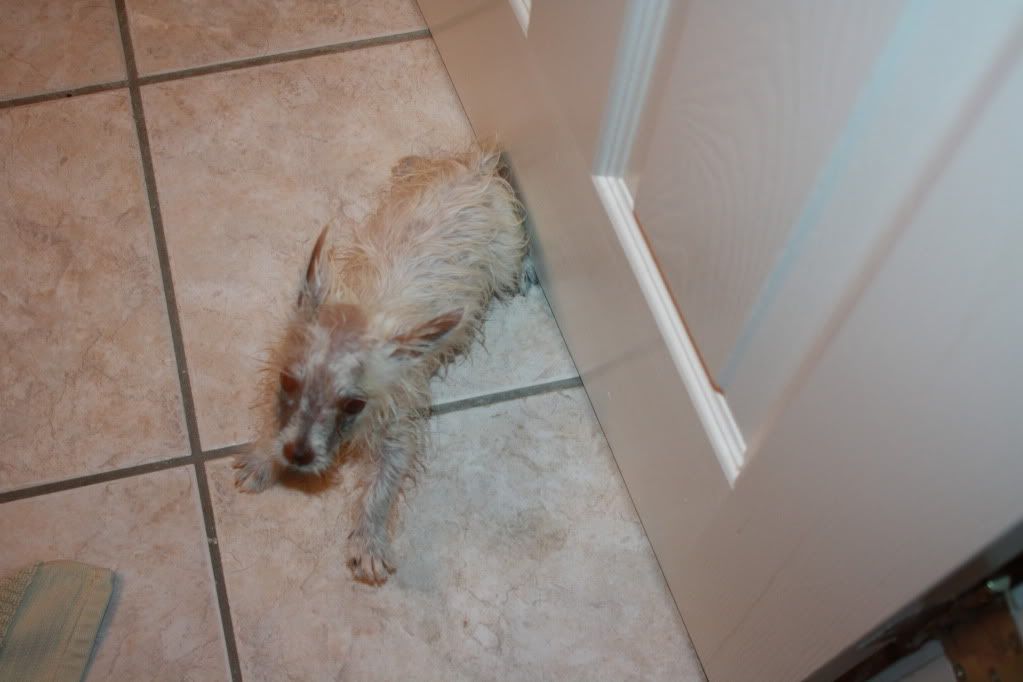 She thought she was dying
Man, she was
convinced
but when she saw the brush
then
she started to wince!
But I got her dry, and she was safe
and then her hair started to fluff
Giving a bath to Piper Leigh
turned out to be a little rough.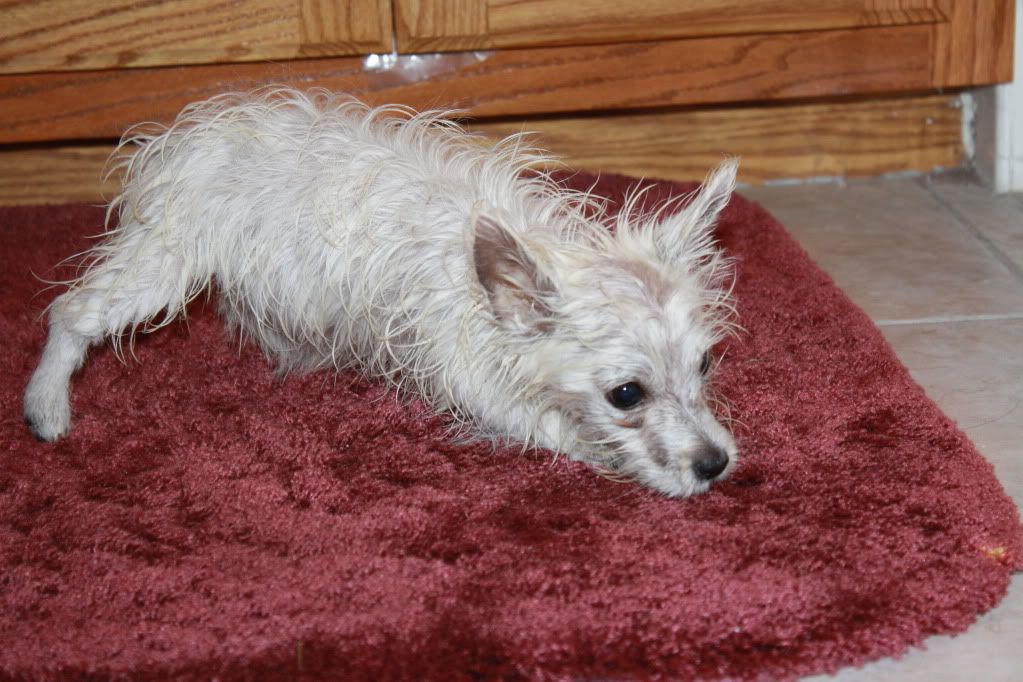 So we went outside on the front porch
the sun came out to play
Piper stood a few inches tall
and knew she would be okay.
Mommy pulled out her leash..
it didn't match her collar at all,
and together, they "walked" down the street
(but it was really more of a crawl).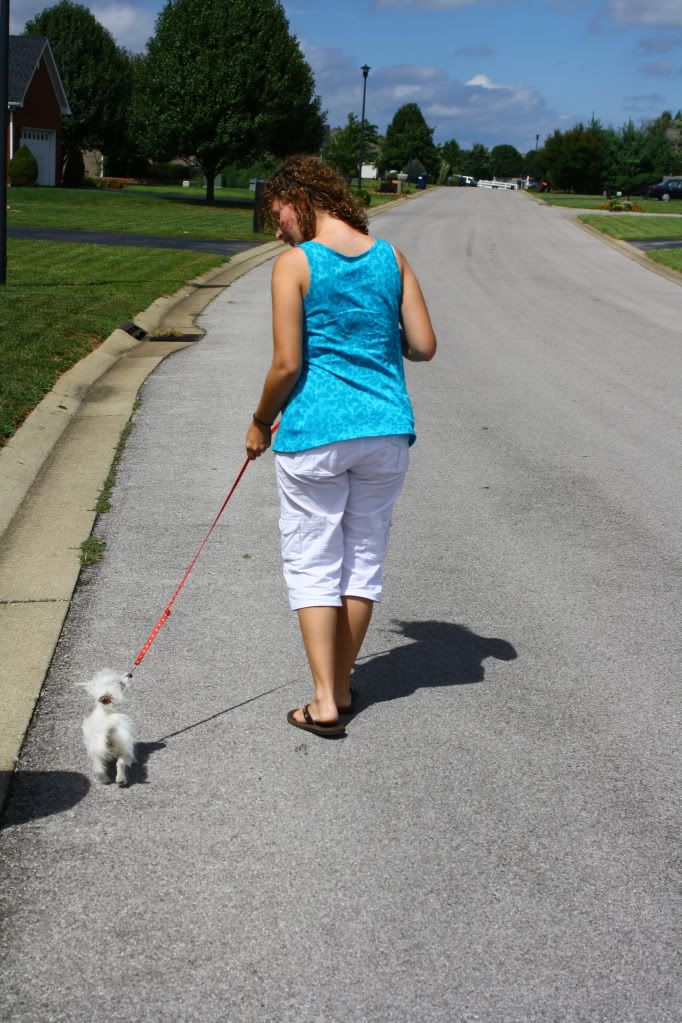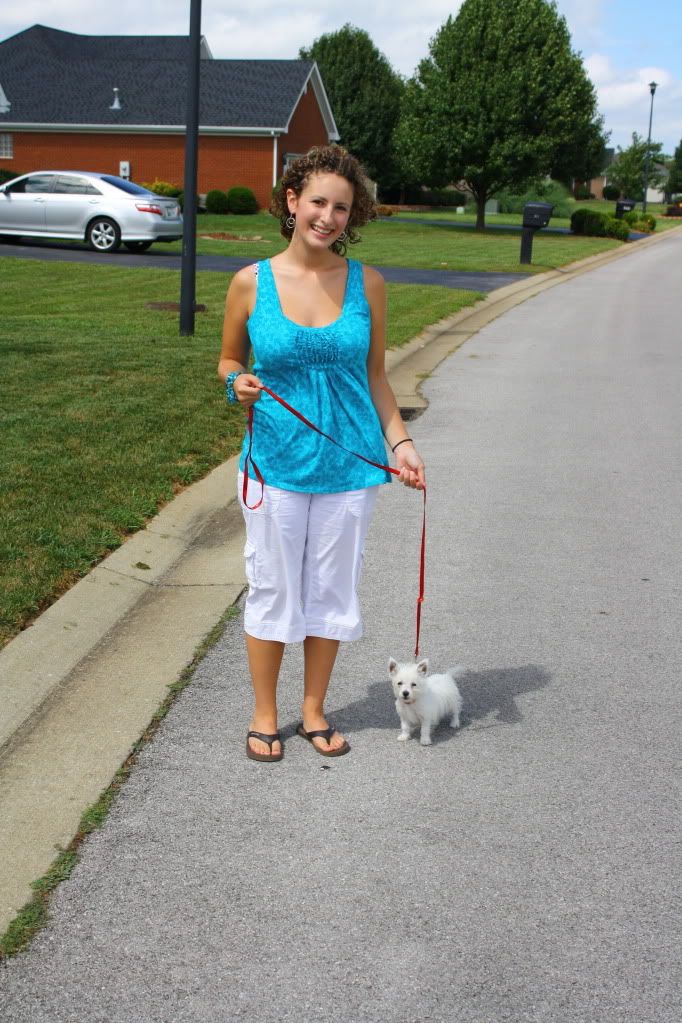 And it was really windy
so Mommy's hair was a mess
Piper still hates her leash,
to this I must confess.

So a photo session began
and Piper got off the hook
But I'm including the photos here...
so go on and have a look: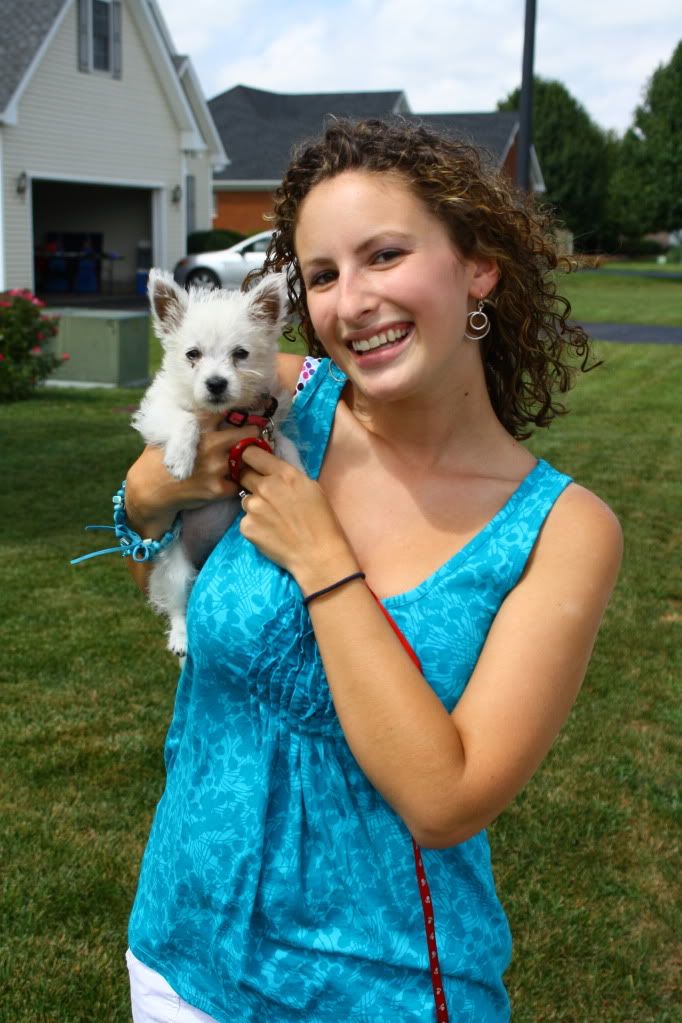 I know it's hard to imagine, but I actually have
more pictures
. Tune in tonight for a gander!
Note
: This is really her third bath, but I've failed at capturing it on the camera. So she knew what was coming!