I might have laid it on just a
little
thick yesterday during my big whine-o post. Today went much more smoothly. The barking went to a minimum, the resting to a maximum, and Fazolis was mixed in the middle.
Copying straight after
Christine
, I would now like to give you a
small
run-down of my day.
Potty breaks galore. Only two accidents today - both pee. I'm thankful.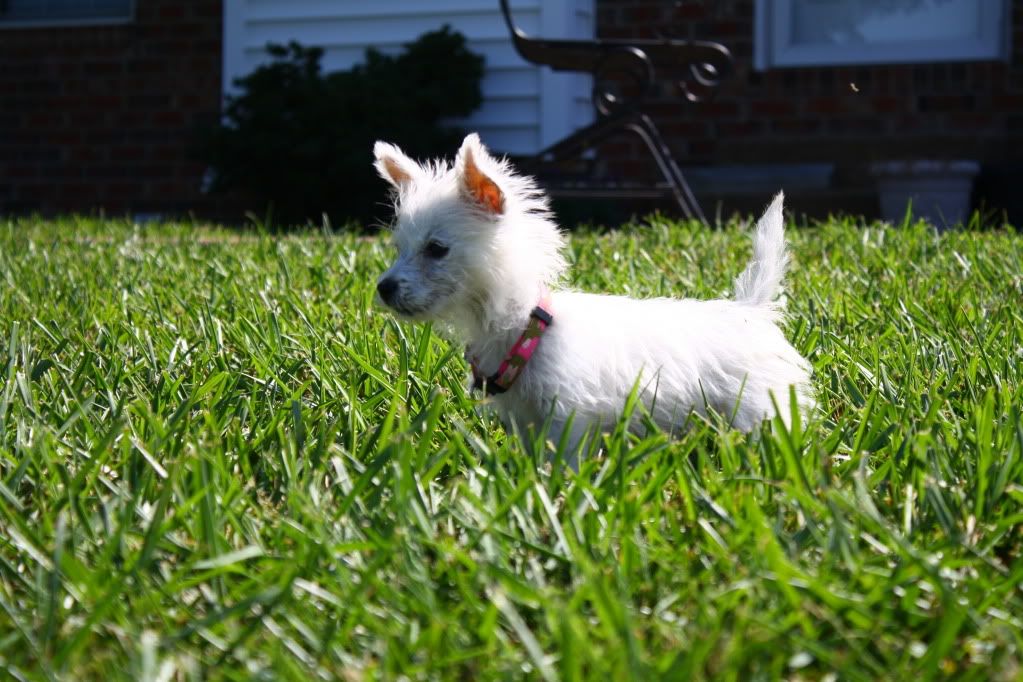 Got the bright idea to stuff our puppy in Mark's boots. Piper hated it. She growled at his combat boots for a good 5 minutes. Just wait until her soldier daddy comes home.
Marveled at the new hair growing on the back of Hudson's head.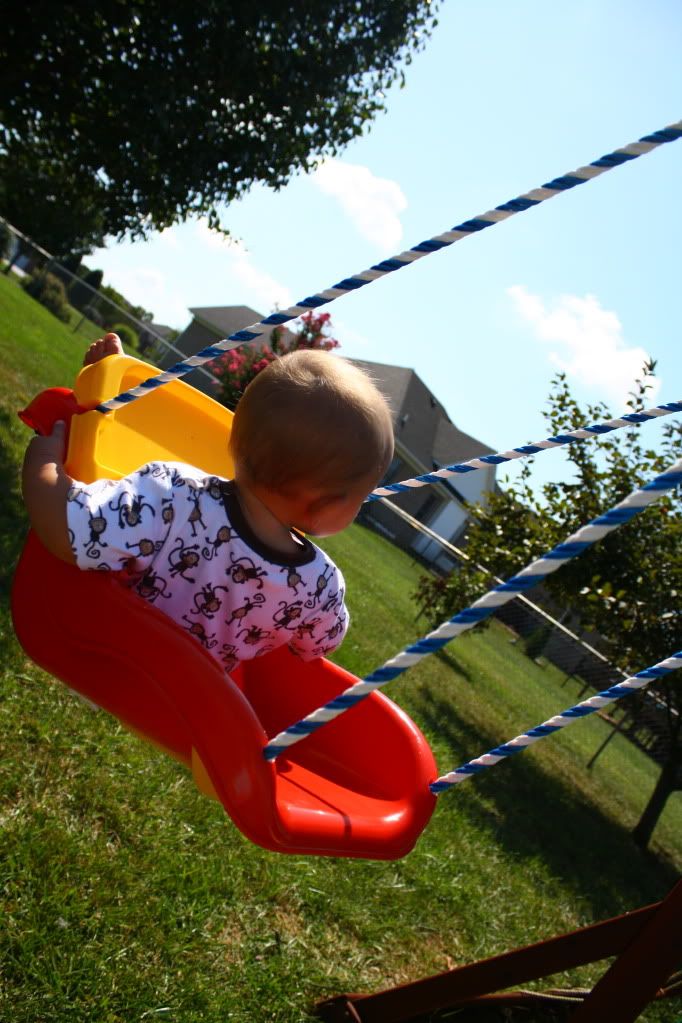 Watched our dog gnaw on the swing set and give me a look that says, "Whatchu lookin at, Willis?!"
Fed our dog a strawberry. She didn't understand the concept. Left it uneaten on the front porch.
Redeemed our coupon for 2 free spaghettis at Fazolis. Ate them as Piper watched longingly. Whoever heard of a dog eating spaghetti!? You know, apart from The Lady and the Tramp.
Got to watch Birth Day
and
almost the full episode of The Doctors. Glad to see the Go Girl discussed on the show, in light of MckMama. Found out that bee stings can be helpful for pain and arthritis. Don't count me in.
Waited for Clayton to come home and took Piper outside. Lots of soccer ensued. Turns out, our dog is a soccer fan. I just know Mark will love her.
Also turns out that Piper is a ball hog.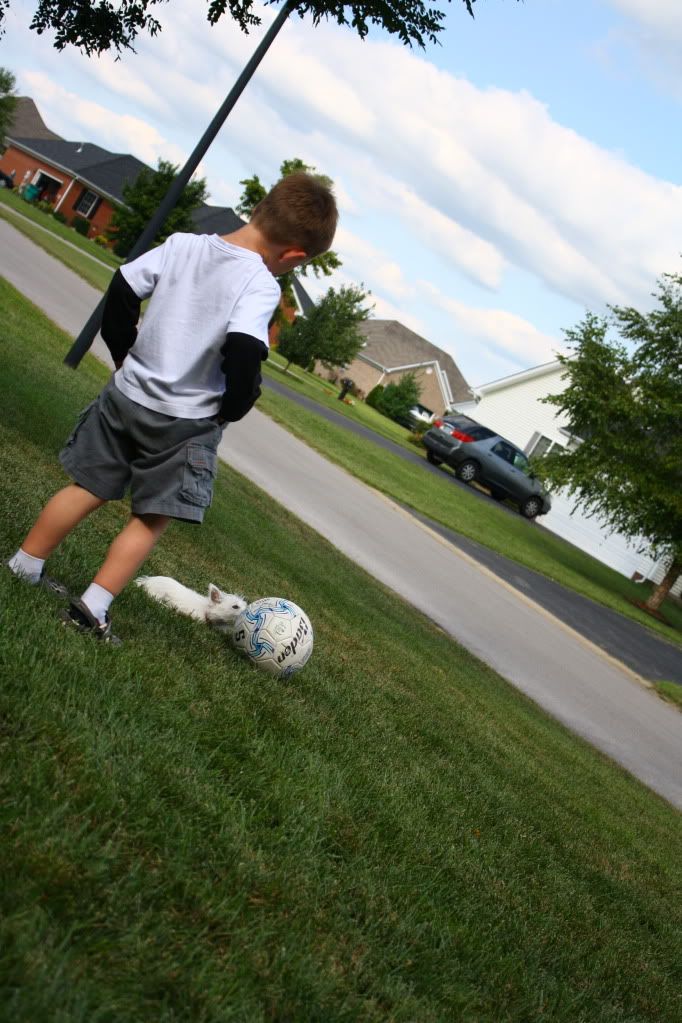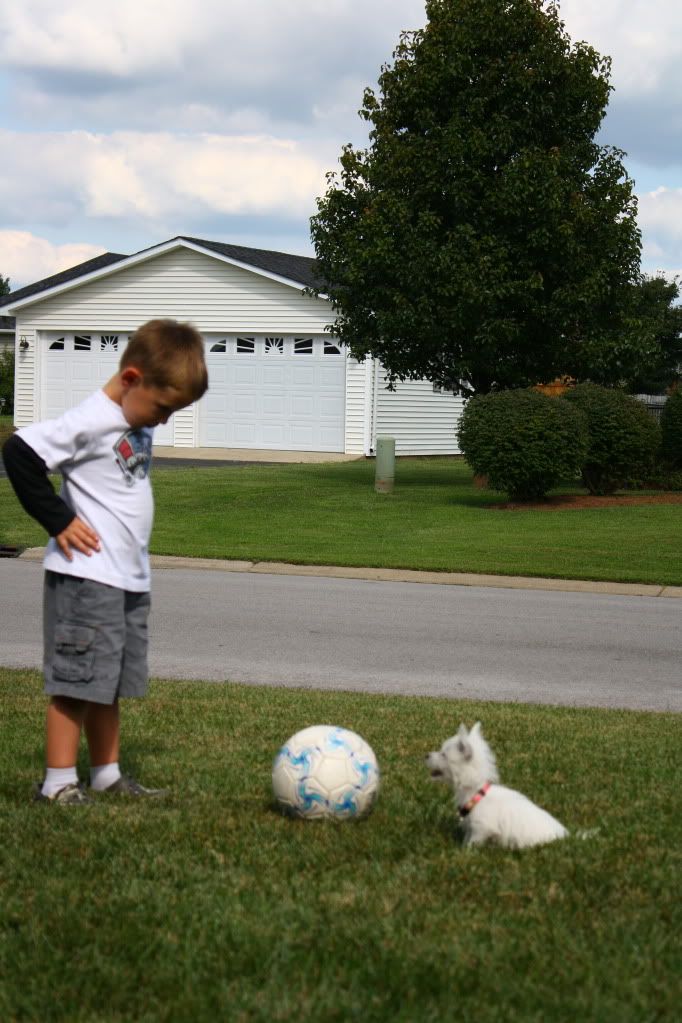 Was proud of our puppy as she has become more kid-friendly in the past week. She tolerates both children well and loves to snuggle and sniff Clayton.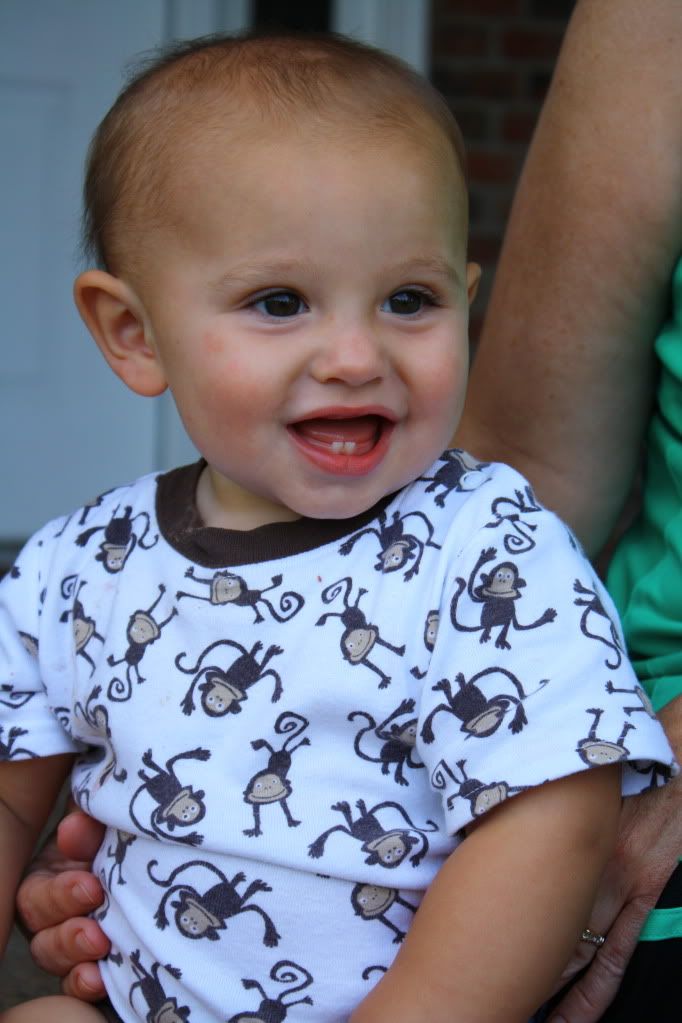 Got word that my husband passed his final test and will
definitely
be coming home. Now he is an
official
electrician.
Realized that my dog is actually good. Realized that she is barking for a
reason
. Just as babies cry for a
reason
. Realized that I was probably high strung yesterday and I just need to cool it. Realized that we have a really good dog. Even if she hates walking on a leash. Even if she thinks the kitchen is a good pee spot. Even if she sometimes gets a tad too wild. I love her, and I realized I need to enjoy this puppy stage rather than wish it away.
She gets to meet her daddy in three days, and I am very,
very
excited about that.