Angelface admires athletics from afar.
Clayton contemplates competition.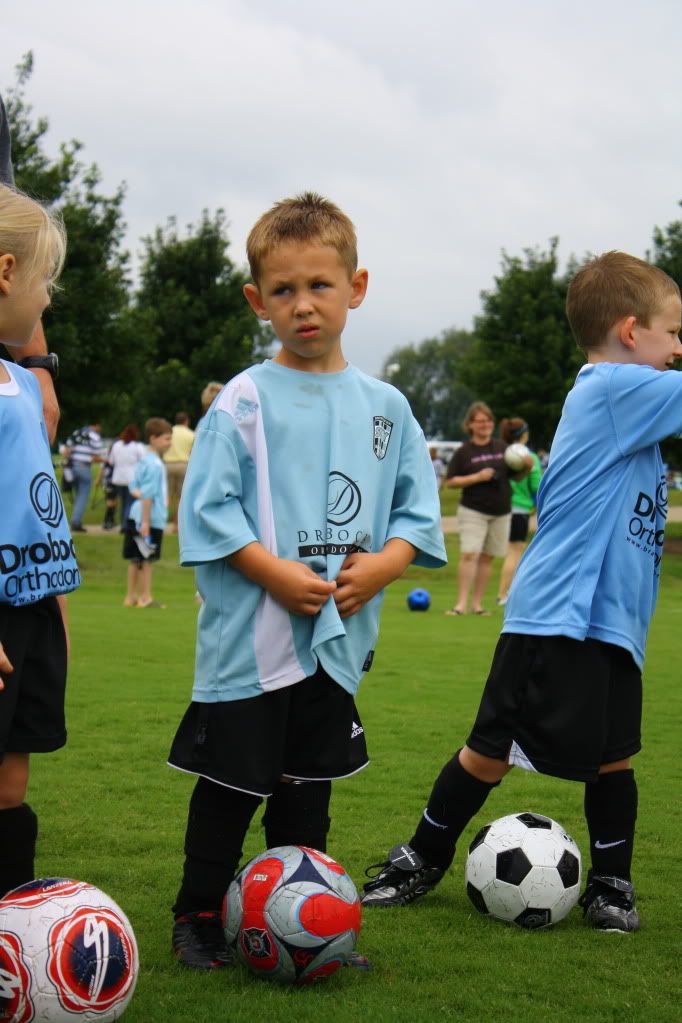 Dad's dedication to his developing descendant
Dude darts & dashes to desired destination.
Entertaining expressions on the sideline.
Fun frolicking on a frigid field.
Genuine game face gets the girls.
Happy half-pint is hysterical.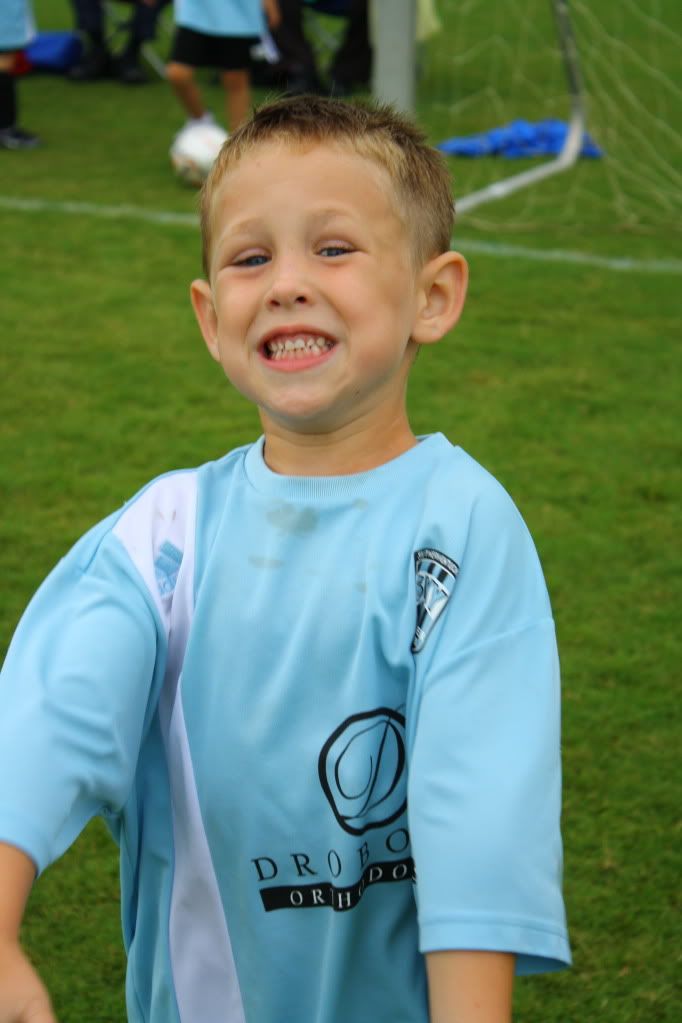 :)
and scrolling down to the Ts...
Toddler totally topped with turf.
----------------------------------
Today was Clayton's first game. He had a blast and scored one goal. He also got a new haircut this morning, which he proudly shows off in the pictures. After reviewing my blog post, I realized I did two D alliterations. How annoying. Oh well. Maybe you all didn't notice? If you didn't, now you'll have to scroll back up and see. Ahem. I have many blooper pictures coming tomorrow.
Maybe.
If I can manage to get a freakin measly minute to myself. We'll have to see.
Only 4 more days to endure by myself. We are
so
excited.
EDIT: Who's grown up a MIGHTY LOT since March of this year?! It's my big C, of course! Holy cow, he's changed!