So, I got this cookbook as a wedding present.
And I have this urge to be Martha Stewart Jr.
And my husband really likes to eat.
And he especially loves hamburger meat + cheese.
So, I found this recipe.
It's called: Beefy Nacho Casserole.
Mark ate the whole pan of it.
And, mind you, it was a
big pan
.
He gave it two thumbs up.
And he told me I was amazing.
So, you should probably make it for your husband.
... just sayin.
Here's how it goes:
Note:
This is the easiest thing
ever
. ANYONE could make this. Even my 4-year old nephew. Well, maybe not, since we don't let him play with heat or the oven or hamburger meat. But if we did, he could definitely throw this together.
You will need...
1lb hamburger meat - cooked & drained
1 can whole kernel corn (we used, like, 1/3 a can)
1 small jar salsa (you pick the heat)
1 cup salad dressing (that's mayonnaise)
1 tablespoon chili powder (or more if you live on the edge)
1 package Colby-Monterey Jack cheese
1 bag nacho chips
Combine your cooked hamburger meat, corn, salsa, salad dressing & 1 cup of cheese. That's half the bag of cheese, for you beginners out there. Mix it all up. Take your beautiful Pyrex casserole dish and layer meat, cheese (the other cup that you left out), and chips until you use it all and end up with chips on top. Bake at 400 degrees for 1 hour or until cheese is bubbly. Remove from oven and top with lettuce, tomatoes, and onions. Serve and watch your husband go wild!
...we didn't have lettuce, so we just skipped that.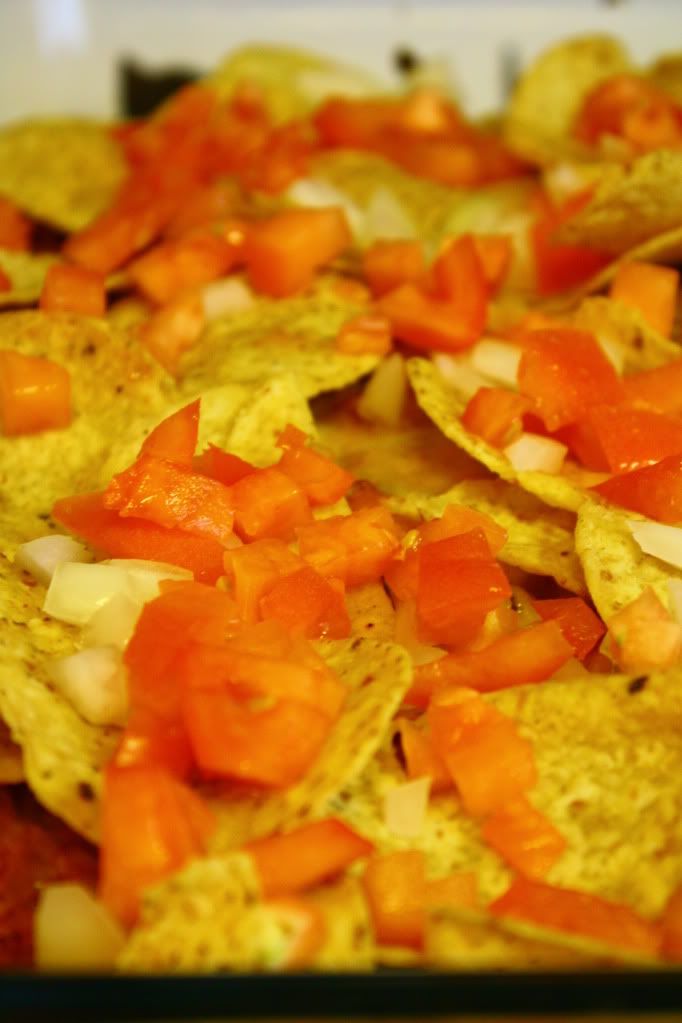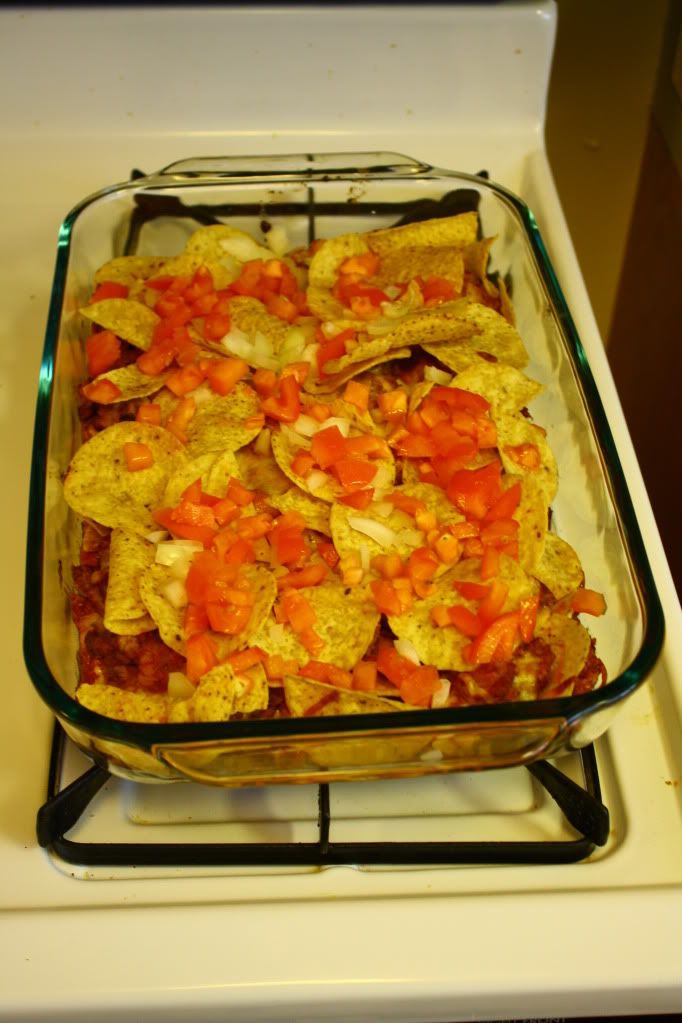 Come back and thank me when
your
husband tells
you
that
you're
amazing!